Sometimes it's good to take a break from trading. I've called it a year already and can now relax and take it easy until January 3rd when the market reopens. In the meantime, I can spend time with family, do some traveling, and get clear on my trading goals [1]for 2006. I love to trade, but it will be good for me to patiently wait for the New Year.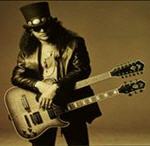 Perhaps you plan to trade the remaining market sessions for 2005, and if so, it'll likely pay to be picky. With year-end crosscurrents affecting the market and the light volume that accompanies holiday trading, consider watching and waiting for the very best opportunities. This might mean you prepare each day and fire up your trading screens but never even place a trade. If so, that's fine too.
One of my favorite trading books [2] is Market Wizards by Jack Schwager. Jim Rogers, the famous hedge fund trader and partner of George Soros in the Quantum Fund, is quoted in the book as saying,
"I just wait until there is money lying in the corner, and all I have to do is go over there and pick it up. I do nothing in the meantime."
This is excellent advice for trading at all times, but particularly right now at the end of a choppy year. Be picky if you're trading this final week of the year. Don't overtrade this market, so wait for the right conditions and follow your trading strategy [3].
Jeff White
President, The Stock Bandit, Inc.
www.TheStockBandit.com [4]
Related Articles: