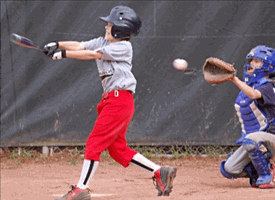 It's no big secret that psychology plays a massive role in how the market moves. Fear and greed are driving forces which are always at play. How fast and which direction the market is moving is simply determined by the amount of these 2 equally powerful emotions.
In recent weeks, the bulls have gotten flat-out greedy! They have been unwilling to sell, and with the market pointing sharply higher off the summer lows, it's no big surprise that they are feeling this way. Momentum is clearly on their side. Every dip is being bought, and that only perpetuates the cycle as traders get more confident with every dip that they can put cash to work and catch a ride higher.
During the same time, the bears (and underinvested bulls) have been fearful. With every uptick there comes a concern that the market may never look back. As a result, there has been steady buying pressure with underinvested bulls throwing cash at the market while the bears run to cover their shorts every time a pullback ends and things again turn green.
So how does this all tie in with the 2nd-Worst Feeling in Trading? Well, it's pretty simple. We're all in agreement that the worst feeling in trading is losing. Losing is no fun and downright painful! But when it comes to the 2nd worst feeling, I'd have to say it's missing out.
When the market blasts higher and you're sitting on a pile of cash, it's a frustrating feeling. You see stocks on the move which aren't on your screen, and the continual question you ask yourself is "why am I not in that?"
The move in EFUT this past week has been a perfect example, but honestly it's pretty difficult to buy anything after say, a 200% move in a few days! So why beat yourself up over not catching it?
Trading leaves none of us immune to these feelings of missing out, but keep 2 things in mind going forward:
1) If you're not catching a big move, the 2nd-BEST thing is to not be losing. Basically, it could be worse if you were actually fighting this uptrend.
2) Opportunities are FAR easier to make up than losses. If you aren't seeing what you want to see, don't sweat it. Take a break. WAIT for the setups you love before committing capital to the market.
I'm staying pretty selective right now with new entries. I am jumping into trades as I see them emerge and booking profits on the way up in pieces. Hitting singles can definitely get you into the Hall of Fame! But when no trades really "jump" out at me from the charts, I'm sure not forcing any new entries.
If you're interested in seeing how I'm trading this market right now, stop by today to start your free trial. Our trading community has exploded this year as more and more traders realize the value they get from a membership at TheStockBandit.com, so why not come see for yourself?
After all, missing out is no fun!
Jeff White
President, The Stock Bandit, Inc.
www.TheStockBandit.com