Volatility is climbing in the market and we've seen some increased activity in the past 2 weeks, bringing along with it many opportunities for short-term traders.
Looking toward the week ahead, there are 2 big keys to keep an eye on which I discuss in this week's video. If they end up complimenting each other, it could spark the next major move for this market.
So before you push a single button in your trading platform this week, be sure to check out the Market View video [1] over at the main site for a close look at those 2 big keys for the days ahead.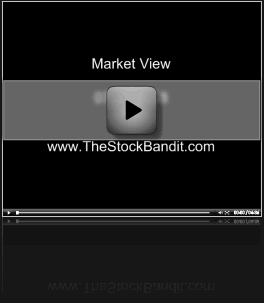 [1]
(Click image to view video)
Trade well this week!
Jeff White
President, The Stock Bandit, Inc.
Swing Trading & Day Trading Service
www.TheStockBandit.com [2]
[tags]Stock Market, Day Trading, Stock Trading, Investing, Swing Trading[/tags]