The bulls continue to suffer in this tape right now, and the major averages are struggling to show signs of stability, much less attempt to make some meaningful headway. Last week we saw new 52-week lows being reached, making it a good time to turn to the charts and see what's going on.
Volatility continues to run very high, as emotions are heightened and uncertainties cause concern. The week ahead may prove to be yet another memorable one, requiring our full focus if we plan to participate.
So before you even push a single button in your trading platform this week, be sure to check out the Market View video [1] over at the main site for a close look at the overall market and some things to consider in the week ahead.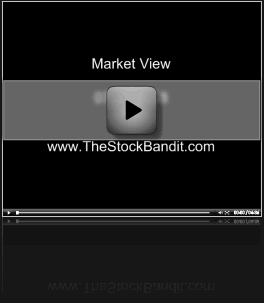 [1]
(Click image to view video)
Trade well this week!
Jeff White
President, The Stock Bandit, Inc.
Swing Trading & Day Trading Service
www.TheStockBandit.com [2]
[tags]Stock Market, Day Trading, Stock Trading, Investing, Swing Trading[/tags]