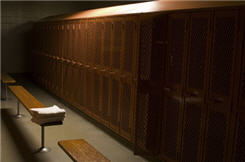 [1]The year is halfway over, and I hope you're exceeding your expectations for 2009 thus far.
With an extended holiday weekend approaching, it's the perfect time to pause and reflect on not only your performance, but also your process.
So let's head to the proverbial locker room and examine how the first half has played out.  Doing so will enable us to properly prepare for the 2nd half and finish strong the way every winner should.
First 6: Something for Everyone
2009 has been an interesting year already.  January began with some real promise as the market sprinted higher for a whopping 3 days before turning south and stomping on the gas.  We headed lower into mid-March, when a meaningful upside reversal brought about significant gains – and virtually in a straight line for some 9 weeks before pausing.  Since then, we've climbed incrementally higher, and currently stand somewhat range-bound with traders waiting for momentum to return.
That means that to date, we've had several kinds of price action with the market throwing the kitchen sink at traders.  Downtrends, reversals, rip-roaring rallies, and even a few trading ranges have been seen.
The way I see it, that's a little something for everyone.  Including you.  So if I were to ask you how you'd grade your performance during your favorite stretch, what would you say?
And more importantly, where do you see room for improvement?
Right now's the time when brutal honesty can bring big benefits – if you're brave enough to bear it.  Sure it's more fun to reminisce about the best trades we've made, but the failed trades and the missed opportunities hold within them perhaps the greatest promise – the chance to learn and apply, and with it, the chance to rise above our previous best.
I don't know about you, but that fires me up.
I'm always looking to gain an edge, and I love working toward continual improvement.  Growth and sharpened skills do much more than pay the bills – they motivate and reward me.  The thought of getting better gives me some momentum, particularly in my mindset.  Trading is such a mind game that having an edge there means more to the bottom line – which is nice, because I do not like to lose.
New Year's is Coming
Here in Texas right now, we're seeing triple digit temps daily and it's quickly becoming the Great Yard Bake of 2009 with the heat wave we're in.  Summer is in full swing, but you know what?  Winter will come.
When you stop to think about December 31st, it probably seems forever away.  But put yourself there mentally for a moment, and think about how you want your 2009 to finish.
Will the halftime checkup prove to be a turning point for you, or will you have squandered an opportunity to grow in the 2nd half?
My hope is that the former will be true for you.  Right now, you might be fed up with the current trading ranges and lack of momentum.  You might hate the summer doldrums and just want a break from it all.  And truthfully, now's not a bad time for that if so (I just spent 10 days in the Caribbean).
But if you're driven to grow and improve and make this the year you actually make some real strides – both in your account and in your mindset, then right now is the perfect opportunity to pause and pay attention to your process.
Spend some time crunching the numbers.  Put in a few hours to review – truly review – your trades from the first half, and be honest and see what you learn.  Some of them you nailed…congrats!  But others you knew you should have taken and didn't.  Find out why.  Some of them you bailed out of too quickly, micromanaging them by undermining your original plan.  Figure out what happened.  And yes, a few of them you got blindsided by.  It happens, but really do your best to determine whether the fault was your own and something you can avoid in the future.
The Moment of Truth
Here's the thing… the future arrives daily, and either you're prepared for it or you aren't.  Either you want success bad enough to find it, or you're satisfied enough with mediocrity to keep enduring it.
Get honest with yourself, and before you head out for the 2nd half, decide how you want to feel the next time you walk off the field.  The first half is over, and only you can determine what happens in the 2nd half.  Get clear on what you want.
I want to win.
Trade Like a Bandit!
Jeff White
President, The Stock Bandit, Inc.
Swing Trading & Day Trading Service
www.TheStockBandit.com [2]
[tags]Stock Market, Day Trading, Stock Trading, Investing, Swing Trading[/tags]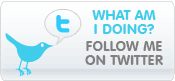 [3]