While the bulk of my trading revolves around chart patterns [1], and most notably the confirmation of them, failed patterns are certainly worth identifying.
Anytime a stock appears to be gearing up to make a move in one direction and suddenly goes the opposite direction, you can bet there are plenty of participants who are poorly positioned.  Such is the case when patterns fail.
Obviously, the original plan goes out the window when a chart pattern fails, but that doesn't mean you should turn your back on the stock.  In fact, watching for plays to emerge in the new direction can often prove fruitful.
I just ran across an example that I wanted to point out to you.  AXP had created a continuation pattern with a high channel following an uptrend, but price fell out of that channel last week to the downside.  Now the stock is setting up for a possible secondary move downward, and it's on my radar after seeing this chart today.
Here's a look at it: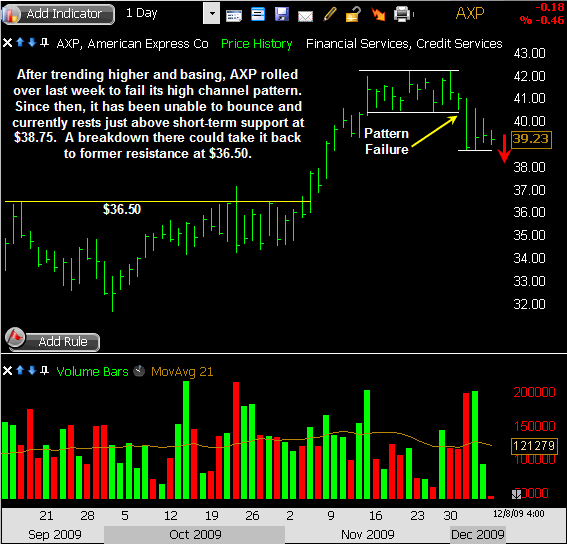 [2]
Trade Like a Bandit!
Jeff White
Are you following me on Twitter [4] yet?