Anytime I see a stock crack support and fail to reclaim it, I pay attention.  Especially when it makes no effort to rebound and merely consolidates after that key breakdown.
ANF is doing this right now.  Just over a week ago, it undercut an ascending channel pattern on heavy volume, offering a decisive change of direction.  Last week, not only did it fail to bounce, but it consolidated in a bear pennant pattern, indicating there may be more selling yet to come.
I'm keeping a close eye on this one, as a move down at $32 out of the short-term pennant would confirm this pattern, possibly leaving the $30 area as the next stop (given that it's a former key level in the stock).
Here's a closer look at the chart: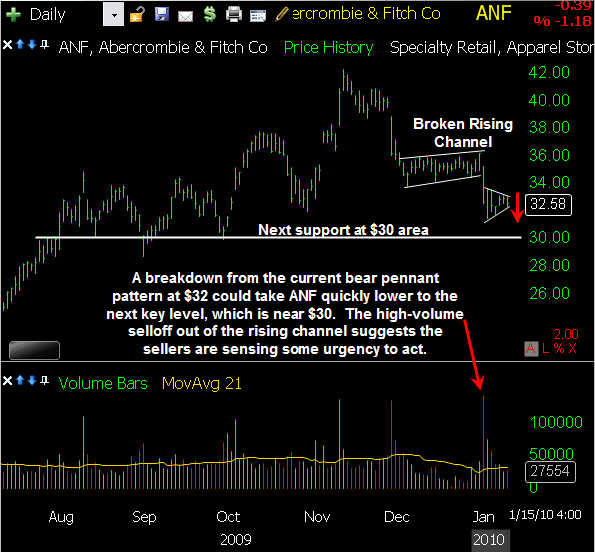 Trade Like a Bandit!
Jeff White
Are you following me on Twitter yet?