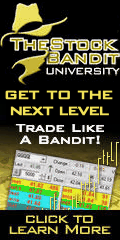 [1]On Nov 1, I mentioned the scene was set to improve [2], and since then we've seen exactly that.  I didn't base that post on the notion of higher prices necessarily, because UP does not equal GOOD – just as DOWN does not equal BAD.
I'm a trader, so for me it's all about the movement. It's volatility [3] that makes for a great trading environment, especially when the technicals are playing such a prominent role.  We've seen a pick up in volatility of late, which simply delivers faster moves for us as traders.
Lately, we've seen exactly that.  Individual stocks and the indexes alike have respected trend lines and important resistance and support levels, allowing for some excellent trading opportunities for the astute trader to capitalize on.
Taking it to the Charts
For example, the indexes have been textbook in their respect of key levels.  The S&P 500 has been range-bound between 1173 support (with numerous tests of that level in recent weeks) and 1227 resistance (tagged a few times but no close above it yet).  That's perpetuating the short-term trading range [4], which could easily serve as a stepping stone for another advance if it's resolved to the upside.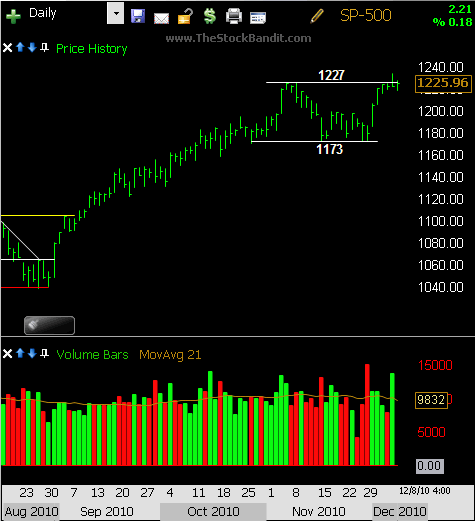 Chart courtesy of Worden [5]
The DJIA also has been highly respectful of key levels.  The mid-May post-flash-crash bounce carried the senior index up to the 10920 area, and since then that level has been revisited.  Currently it's serving as support over the past few weeks, while the early-November high at 11451 was tested and held on Tuesday.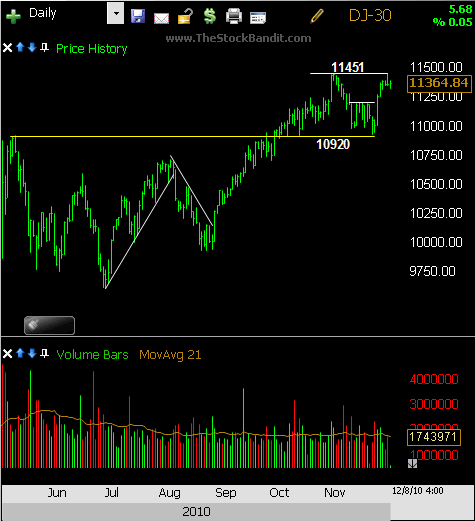 Chart courtesy of Worden [5]
Individual stocks have also made exceptional moves through important trend lines as well as out of well-defined patterns.  Here's a look at a few examples: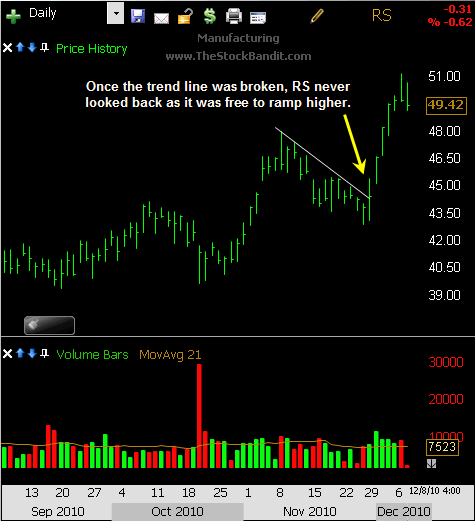 Chart courtesy of Worden [5]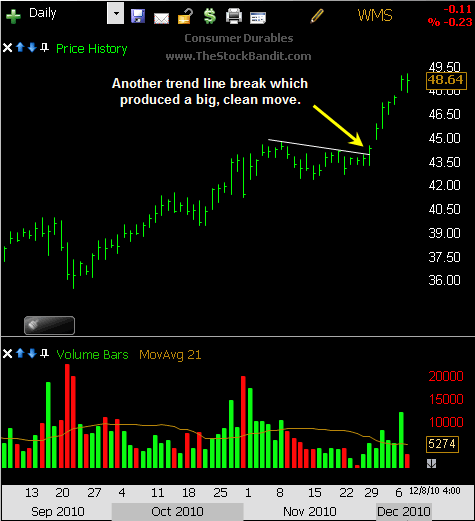 Chart courtesy of Worden [5]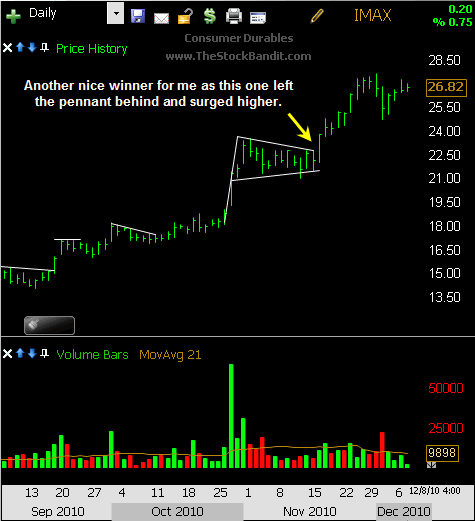 Chart courtesy of Worden [5]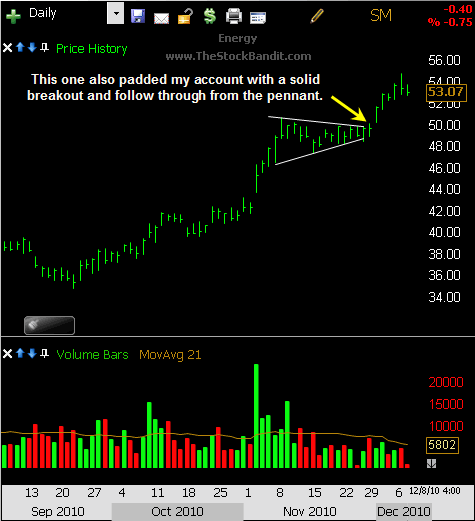 Chart courtesy of Worden [5]
So the general trading scene continues to improve, which means there'll likely be ample opportunity in the weeks ahead to capitalize on.  But the market won't give you money – you've got to know where to find it and how to extract it.  If you're preparing daily with several if/then scenarios, and you're managing your risk appropriately, you're positioning yourself for continued success.
Trade Like A Bandit!
Jeff White
Producer of The Bandit Broadcast [6]
Are you following me on Twitter [7] yet?