Trading ranges or channels tend to stay in effect until, well, they're no longer in effect.  One name right now caught between support and resistance is RVBD.
This computer hardware maker rallied huge from last summer into the first part of 2011, and has since then been basing in a high channel.  Rallies to resistance have predominantly been sold, while pullbacks to support have consistently been bought during this time.  That's the routine for a channeling stock.
With the stock currently at the top end of this range, you have to wonder if this is an opportunity for a downside reversal (particularly with the broad market short-term overbought), or perhaps a breakout failure and a subsequent pullback into the lower end of the range.  No predictions, just an observation.
Here's a look at RVBD, showing the trading range it has spent essentially 6 of the past 7 months inside of, with the only time outside the range between mid-Feb to mid-March: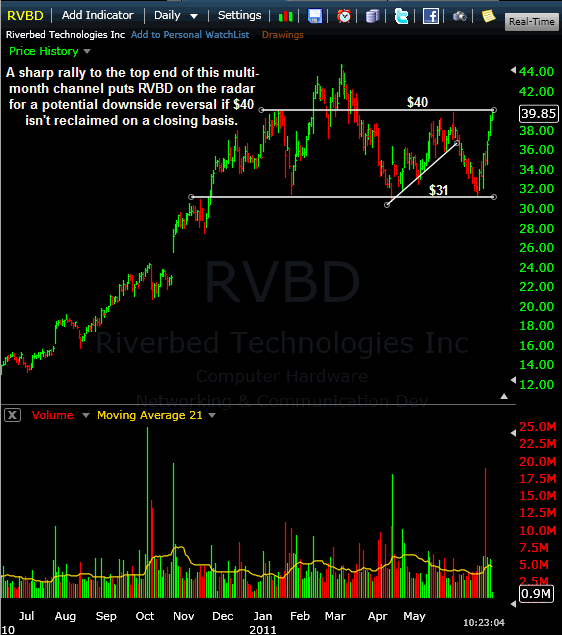 Trade Like a Bandit!
Jeff White
Producer of The Bandit Broadcast