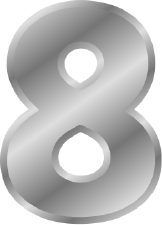 [1]Today we celebrate 8 years of service, marking another meaningful milestone for us at TheStockBandit.com!
Way back on June 21, 2004 after the encouragement of friends (and friends of friends), I started putting out a nightly report through the website rather than just forwarding an email.
Now 8 years later, we're still going strong with the stock pick service [2] which includes market analysis, key index levels, stocks to watch, and of course my detailed trading plan.  Additionally, we've seen our stock trading courses [3] met with great enthusiasm and incredible feedback due to the way they have helped so many traders develop and improve.
There's no risk to kick the tires on what we offer, plus I'm always available to help subscribers and course students.  For those curious about what it is we do, we'd love the chance to show you what we're all about.
Trade Like a Bandit!
Jeff White
Producer of The Bandit Broadcast [4]
Get our free newsletter [5] to keep up!
Follow @TheStockBandit [6]