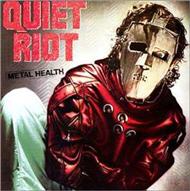 I used to commute to a day trading office until about 2 years ago. It was good for a while but my needs changed. While I did enjoy interacting with other traders on a daily basis, it was harder at times to concentrate on the market with the sounds of a busy office. The occasional sounds coming from upset traders banging on their desks or yelling was plenty annoying. Others seemed to do more visiting than they seemed to trade. Making the move to a home office saved me some time and gas money, but it really made me a better trader.
Learning to rely on yourself as a trader is an important and ongoing lesson. While I would encourage a beginning trader to surround himself with more experienced traders, there are a number of advantages to flying solo once the learning curve passes.
I turn on CNBC some mornings just to catch up on some headlines while I am getting set up for the trading day, but once the bell rings, I rarely leave the TV on. I find the endless opinions (valuation schmaluation) to be distracting and not useful for my style of trading. Plus, their idea of "breaking news" is often too late. Instant messenger is another line of communication I typically cut off for the trading day. In the past, I've spent trading days chatting with other traders, but in the end I've found it more distracting than helpful. At times a good call was made that I might have missed, but having one more window to focus on seemed detrimental to my tape reading and trading results. Now my typical day is extremely quiet with nothing but a snoring dog and an occasional phone call which can easily be dismissed. Much better!
Cut the noise and simplify your approach with just a few nightly swing trading stock picks. Sign up for your 2-week free trial and find out which stocks I'm focusing on today!
Jeff White
President, The Stock Bandit, Inc.
www.TheStockBandit.com
Related Articles: