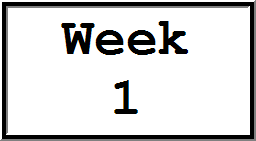 The first week of trading for 2012 is now behind us, and overall it wasn't very exciting.  A big gap up on Tuesday kicked off a positive week, but after that we saw the market essentially make no progress as it spent the remainder of the week moving laterally with mixed and minor net changes.
Personally, I took a number of trades and saw mixed results as well.  Some trades worked great, others failed quickly, and some didn't go hardly anywhere.  Nonetheless, it was a good week of trading because of how my trades were managed.
As a trader, I need to be able to diversify by way of different timeframes and direction (long/short) in order to keep maneuvering efficiently.  So to help explain this concept and the value of doing it, here's a video walking through the trades I took last week.  (Note:  I do have 2 open swing positions which are not outlined in the video since I'm still discussing my management of them with members [1]).
(Direct video link is here [2] for those interested in embedding it elsewhere to share).
Be sure to view in HD (720P) and full-screen mode for best quality in the video.
Trade Like a Bandit!
Jeff White
Producer of The Bandit Broadcast [3]
Follow TheStockBandit on Twitter [4] or get our free newsletter [5] to keep up!