The market is always in motion, so if you don't like how it is, just wait a little while and it will change! JP Morgan has been quoted as saying that "Prices will fluctuate." Knowing that, we as traders have to stay on our toes and plan accordingly for the changes that might take place just around the corner. If the market is range-bound, we can expect at some point that a trend will develop.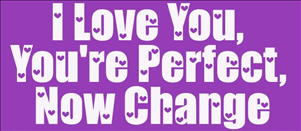 Yesterday, the S&P 500 finally broke out of its trading range when it closed above 1295. For that index, it was a significant technical event as it made new recovery highs from the bear market. However, the NAZ was a different story. Although it posted solid gains, it remains in the middle of a well-defined trading range. But it won't forever (even if it feels like it might!).
So, what do we do to prepare for a breakout (or breakdown)? I'd suggest two ideas toward preparing for a market shift:
Have a shopping list ready. You take one to the grocery store so that you don't forget anything, right? After all, a place with no windows or clocks and nothing but food can get pretty disorienting! Keep a shopping list for potential trades too. Have a running list of the stocks which are poised to move with the market in case it breaks out. Be picky, but know which ones are your go-to stocks when you need to deploy cash. Once the market gets moving, you'll know exactly what to do.
Refine your game plan. Keep an eye on key market levels that would trigger a breakout or a breakdown. Have an if/then plan in place. This is so simple that it's often overlooked by traders, but don't make that mistake. If the indexes rally above key levels, then it's time for you to take action. If the indexes crack key support, then it's time for some short selling. And of course, if we remain range-bound, then it's naptime!
The market will at some point get out of this tiresome trading range, and when it does, you don't want to get caught in a panic. Know which stocks you'll want to buy if and when the market is able to break out, and keep an eye on key market levels so that you'll know just when it's time to get busy.
What are some ways that YOU get prepared for market shifts?
Jeff White
President, The Stock Bandit, Inc.
www.TheStockBandit.com