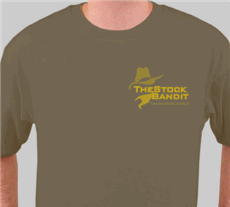 It's Masters week and that means one thing: I'm glued to the TV from Thursday through Sunday! It's my favorite major to watch and one of my best college golf memories is the time I was able to visit Augusta National (clubhouse, Champions' locker room & all!). So, it's only fitting that this week's T-Shirt Trivia takes us to the Georgia pines and dogwoods of Augusta! If you're trading today, you have no shot at winning a green jacket…..but here's your shot at winning a green t-shirt!
The first person to answer all 3 questions correctly will win a free T-shirt from TheStockBandit.com!
Only a few rules apply: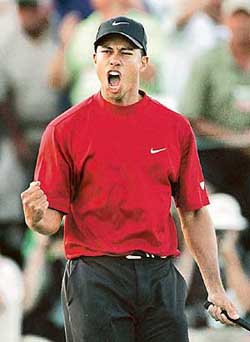 1. You must use the contact form when you submit your answer.
2. Include your name & mailing address when you submit your answer.
3. Only the first completely correct answer submitted will win a t-shirt.
Today's T-Shirt Trivia has 3 parts:
1) Which holes make up Amen Corner at the Masters?
2) At the age of 54, this golfer shot a 66 for the lowest round by a senior in The Masters. Who was it?
3) Which two men share the course record of 63 at Augusta National?
If you know the answers, send me your name & address (and shirt size) via the contact form, and the first to correctly answer all 3 questions wins today's t-shirt! Good luck!

Jeff White
President, The Stock Bandit, Inc.
www.TheStockBandit.com