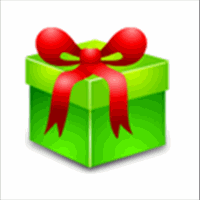 One television show I find myself mindlessly watching probably once a week is Deal or No Deal. Perhaps the allure of the spotlight is simply too much to turn down, but it's uncanny how the first good offer is never taken and the participant's greed overcomes them to make poor financial decisions.
Often they are lower-income earners with a shot at a million, and something like $200k just isn't enough for some reason. I can't help but wonder if for many of them they had been offered $200k before they even taped the show that they'd take it, yet when on the air it's a completely different story. The show offers them a gift and they turn it down.
You've no doubt made the same comparison, but I can't help but relate this to trading. A good trade turns great on news or a major market move, and all of a sudden a home run isn't enough – you want a grand slam.
My suggestion? Don't fall victim to that mentality on Tuesday if you're short coming into the day.
The giant gap we're poised to see is a gift to you from the market, so push that big button quickly and ring the register! You might even have an opportunity to flip the position if we start to see buyers step in to scoop up bargains, but otherwise you could take the rest of the day off! When you see your P&L and it's larger than you expected, it's time to take the market's gift.
For more market commentary, be sure to check out this week's Market View page over at TheStockBandit.com. You might find some food for thought before you start your trading week after taking a closer look at the index charts which were posted tonight (and every Sunday). Hope you enjoy it!
Be patient this week and don't get greedy. 😉
Jeff White
President, The Stock Bandit, Inc.
Swing Trading & Day Trading Service
www.TheStockBandit.com
[tags]Stock Market, Day Trading, Stock Trading, Investing, Swing Trading[/tags]