Lately we've been seeing an ongoing crash in the market as the major indexes continue to fall day after day. The streak of declines has been notable, but far more impressive (or 'frightening' if you've gotten caught on the long/wrong side of it) is the sheer distance this market has traveled to the downside. Staggering point losses have brought about swaggering bears as the waterfall decline brings about new multi-year lows.
There's no shortage of movement out there, and it's unlikely that the high volatility we've seen will disappear overnight. Given those circumstances, the week ahead is sure likely to be another lively one.
So before you even push a single button in your trading platform this week, be sure to check out the Market View video over at the main site for a closer look at the overall market as you begin to formulate your game plan.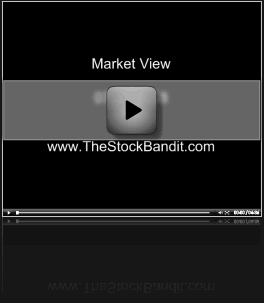 (Click image to view video)
Trade well this week!
Jeff White
President, The Stock Bandit, Inc.
Swing Trading & Day Trading Service
www.TheStockBandit.com
[tags]Stock Market, Day Trading, Stock Trading, Investing, Swing Trading[/tags]