The downside pressure resumed last week as the major averages took hits of 3.5%. However, some hope remains in place for the bulls that support may be in the process of being established in this area – that is, until it gets broken!
Literally anything is possible in this tape right now, and we must be aware of that as traders. There's no room for predictions in this game, so our focus remains on the charts and it all starts at the top with the indexes.
So before you go placing trades this week, stop by to check out the Market View video over at the main site for a closer look at the overall market as you start to formulate a trading plan.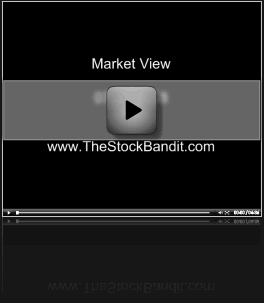 (Click image to view video)
Trade well this week!
Jeff White
President, The Stock Bandit, Inc.
Swing Trading & Day Trading Service
www.TheStockBandit.com
[tags]Stock Market, Day Trading, Stock Trading, Investing, Swing Trading[/tags]