More recent tests of key support came last week, and thus far they've proven successful.  However, with the major averages still lingering near those support zones, it places a lot of importance on the price action we'll see in the days to come.  There's no doubt all eyes will be on the bulls this week to see whether or not they will lend support to the averages.
As we've seen time and time again in this tape over the past several weeks, no scenario is out of the question.  The day to day volatility continues to run extremely high, offering many opportunities for nimble traders, while simultaneously placing a premium on high levels of cash on an overnight basis.  Needless to say, we're at another interesting juncture as we face the week ahead!
So before you go placing any trades this week, stop by to check out the Market View page over at the main site for a closer look at the overall market as you start to formulate a trading plan.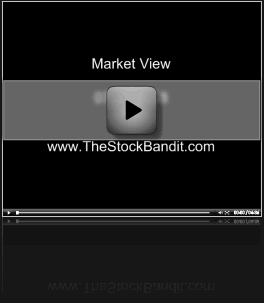 (Click image to view video)
Trade well this week!
Jeff White
President, The Stock Bandit, Inc.
Swing Trading & Day Trading Service
www.TheStockBandit.com
[tags]Stock Market, Day Trading, Stock Trading, Investing, Swing Trading[/tags]