New 52-week lows were seen last week across the board, and in spite of a Friday rebound, the market suffered another setback.
The technical picture remains far from pretty, but as we head into a holiday-shortened trading week, there's a chance for some upside in the short term. Historically, the bulls have been able to produce some strength on these typically light-volume weeks, so we'll see if this week is any different.
As you start piecing together a trading plan for the coming week, be sure to stop by and check out this week's Market View video over at the main site for a closer look at the current conditions.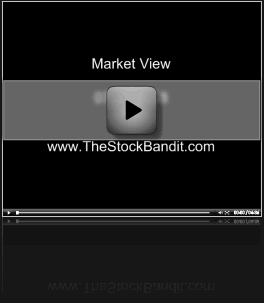 (Click image to view video)
Trade well this week!
Jeff White
President, The Stock Bandit, Inc.
Swing Trading & Day Trading Service
www.TheStockBandit.com
[tags]Stock Market, Day Trading, Stock Trading, Investing, Swing Trading[/tags]