Following a solid rally off the recent low, the market has been able to put in some needed rest by actually digesting those gains rather than quickly giving them all right back.  That's encouraging price action which not only allows for further upside to come along soon (if the bulls want it), but it also has enabled many individual charts to start forming some quality chart patterns from which trades can be made.
While the trading landscape remains a tricky one with higher volatility than usual, it seems that things may finally be starting to settle down a bit.  If that's the case, then we'll see many more opportunities begin to emerge for swing trading, particularly if the frequency of large morning gaps starts to subside.
Before you dive into your trading routine for this week, be sure to check out the Market View video over at the main site for a closer look at some key levels for the indexes to keep an eye on.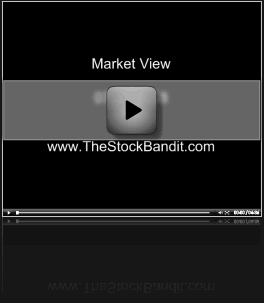 (Click image to view video)
Trade well this week!
Jeff White
President, The Stock Bandit, Inc.
Swing Trading & Day Trading Service
www.TheStockBandit.com
[tags]Stock Market, Day Trading, Stock Trading, Investing, Swing Trading[/tags]