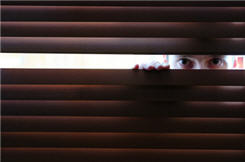 Is this market due for a correction?
That's the million-dollar question right now for many, so why don't we examine a few clues to watch for just in case.  After all, there could be some hints provided by the market before the heavy selling hits – that is, if it's coming.
Here are 3 technical considerations I'm going to be on the lookout for…
Weak closes. These tend to signal that some distribution is taking place. We're all familiar with the phrase "amateurs open the market and pro's close it," but I think there really is something to the way in which the market closes. If it's

limping across the finish line

with any regularity, it's usually a sign of at least some short-term fatigue and therefore ripe for some selling.
Watch key support and resistance levels. If key resistance is turning the averages away or if support levels are breaking, that's ample proof of some underlying selling. (I highlight these weekly in the Market View videos over at TheStockBandit.TV.)
Watch for potential lower highs and/or lower lows to be created. While these may take some time to actually confirm, keeping tabs on stalling rallies and areas where bounces look to be failing is a telltale sign that the buyers aren't in charge.
There are probably several more, but those are the ways I tend to gauge the underlying market strength and weakness. Some traders prefer to watch indicators or sentiment readings, but monitoring the price action and the character of market moves tends to provide enough clues for me.
One other thought… I do flip through several hundred individual stock charts nightly, and that also helps me gauge whether more stocks are acting strong, weak, or are just lethargic. It also helps me determine when to curb my buying.  So if you don't currently use a charting program that enables you to keep watch lists, make notes, and draw trend lines, then get one!
And you know, even if this market does end up correcting a bit, what would be so bad about that?
Jeff White
President, The Stock Bandit, Inc.
Swing Trading & Day Trading Service
www.TheStockBandit.com
[tags]Stock Market, Day Trading, Stock Trading, Investing, Swing Trading[/tags]