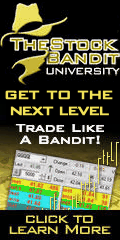 Globe Specialty Metals has shown some special characteristics in the past 2 months (pardon the pun), and it may not be done yet.
Yahoo! Finance is showing an earnings reporting date of November 8, and that event could certainly prove meaningful – one way or the other.  However, as a technical trader, I'm only interested in avoiding the stock on that date given the impact which such major fundamental news can have on a stock.  This may not be a long-haul type of stock anyway, but with the price action of the past several weeks it deserves to be on the radar for a possible trade.
Watching for Movement
GSM is acting quite well from a technical standpoint.  First, the stock has rallied big over the past two months, adding more than 50% to its value during that stretch.  Second, and perhaps more importantly, it has put in some well-deserved and needed rest over the past two weeks, pulling back quietly and churning to digest its recent run.
That dip has allowed weak holders to dump shares while others have stepped in with bids to offer support.  Shallow pullbacks and coiling price action also prevents the stock from becoming too extended to the upside.  Momentum is good until it gets out of hand, at which point pullbacks tend to become all-out reversals.  Healthy trends need rest, and this one is doing just that.
I'm looking at this one for a trade on the long side if it's able to break out through the trend line at $15.50, and would expect a quick push up to new highs.  I'll of course look to be out of it ahead of the earnings report, as holding anything into such news is merely a gamble.  On a technical basis, support has been found in the $14.50 area, and we could see momentum return if the trend line gets cleared.
Here's a closer look at the chart of GSM for you: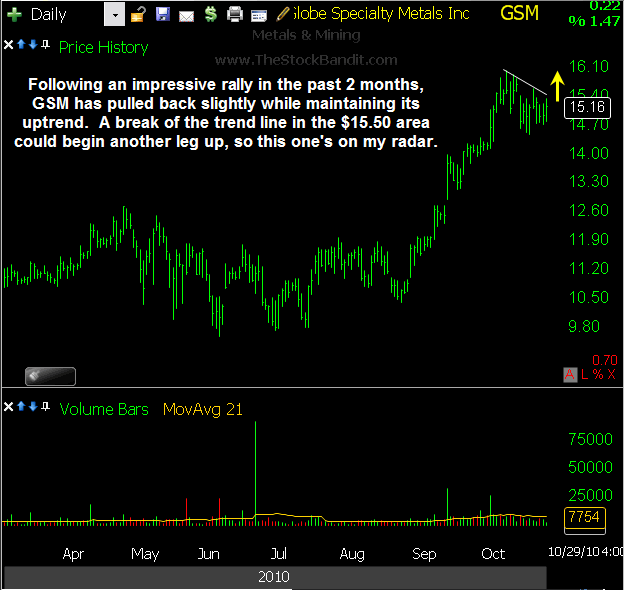 Trade Like a Bandit!
Jeff White
Producer of The Bandit Broadcast
Are you following me on Twitter yet?