Last Tuesday I pointed out FCX as not only a potential market tell (since copper has proven to be a leading indicator many times), but also as a breakout play through a trend line after holding key support.  That post was published as the stock threatened to break $50.
Fast-forward 3 1/2 trading sessions, and FCX now sits at $53.50, or 7% higher.  That's a quick pop (which I hope you caught a piece of at the very least), so the fast money has been made.  While the stock looks great for an intermediate-term position play, for short-term traders it's time to lighten up.
A pullback is going to come, so for those only interested in grabbing the initial move, this is it.  Ring the register and move on to the next play.
Here's a look at FCX, showing the push through the descending trend line and a rally past the previous high from May 31.  Not bad for a freebie: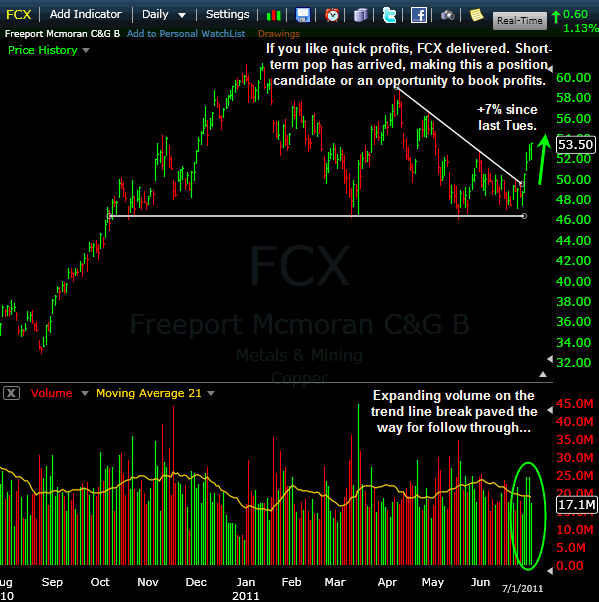 Trade Like a Bandit!
Jeff White
Producer of The Bandit Broadcast