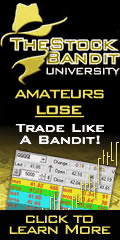 It might.
What's your plan if it does?
Over at the premium site, we went to cash on July 25th.  Check your charts and you'll see that was a minor decline day (the first of 7 straight losses in the S&P 50) ahead of all this mess we've seen since then.  Coincidence?  No.  Did I see this meltdown coming? Not exactly.
What happened was that several positions had warranted tighter stops, and when the market began to turn lower (it literally began the 17% down move on that day), we were naturally taken out of those trades.
We've been in cash ever since, avoiding the crash.  Can't even describe the freedom that brings, psychologically right now and from a capital availability standpoint going forward.
Being the last to know is an uncomfortable place to be, no doubt about it, but clearly there were a TON of people who were late to the selling party.  They didn't recognize the potential for a lower high back on July 25th like we did.  They didn't realize the importance of key index levels getting undercut ignored time after time in the weeks since then.
Those folks are in big pain, and honestly, many of them will never learn how to avoid this from happening again. Will you?
Decisions, Decisions
You see, regardless of what happens next, regardless of whether you get bailed out of poor trades or have to eat the losses, you have a choice in how you'll respond.
Maybe you'll turn bitter like those who got kicked during the bear market of 2000-2002 or the one from 2007-2009.  Many of them will never return to stocks.  Maybe you'll be spooked away for a little while, and you'll regain confidence after you see another big run higher. (Not that that's ideal).
Or…maybe you'll do the right thing and take what you can learn from this experience.  I've had to do that before, and I'm still in the game – still able to participate and profit.  I'm glad I stuck it out.
If you're passionate about trading and you want to improve, you can't just hope it happens on its own.  You have to work for it, you have to dig in and get your hands dirty.  Study your moves, your mistakes, and your successes.  Study those who have done well over time or who didn't get crushed in the decline.
Commit to greatness, as only then can you come up with an adjustable game plan going forward.  You'll need it – especially if it gets worse.
Trade Like a Bandit!
Jeff White
Producer of The Bandit Broadcast