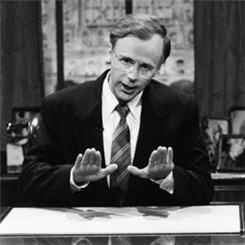 The notion of the S&P 500 running higher without the participation of banks reminds me of Dana Carvey's George Bush impression on SNL… "Not gaah duht."
The financials make up roughly 14% of the weighting of the S&P 500, but they carry possibly more from a psychological standpoint.  Traders are conditioned to check the fin's when the Spoos are on the go, and lately, the participation has been downright pathetic.
Considering that the S&P has rallied within its recent trading range, we've seen virtually no lift from key financial names (which I'll review shortly).  With that being the case, an upside exit from the range which actually sticks (no failure) in my opinion is rather unlikely without the participation of at least most of the names below.
Let's take a closer look at each with some notes on the individual charts, starting with a look at the S&P: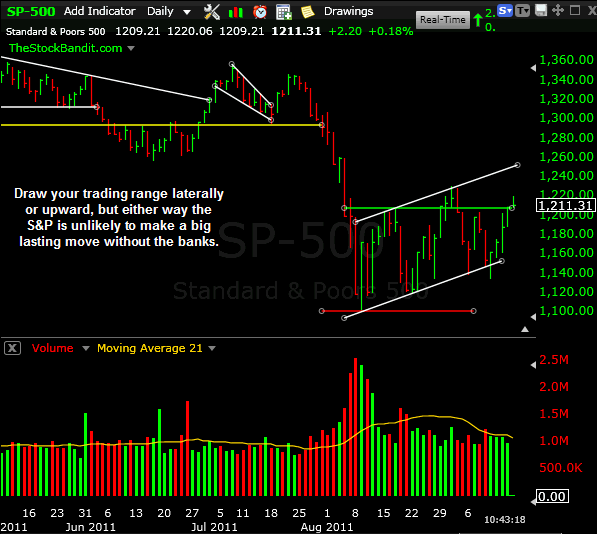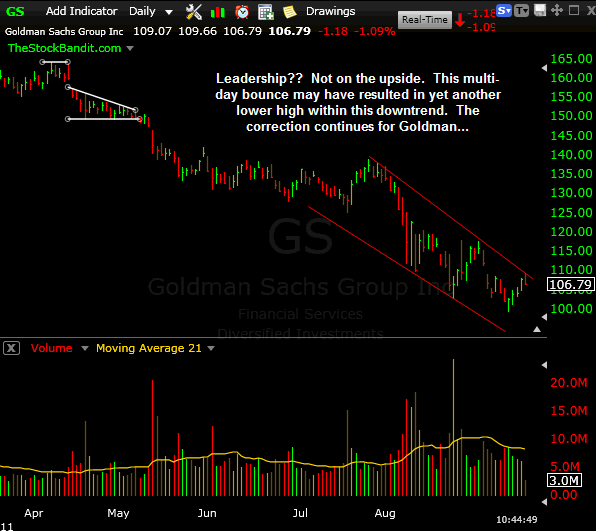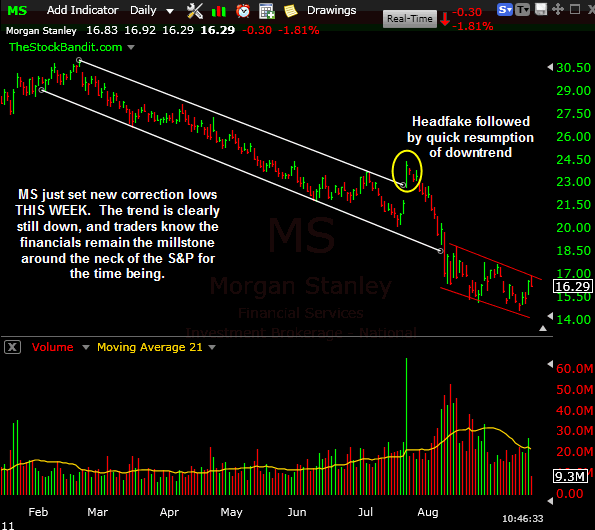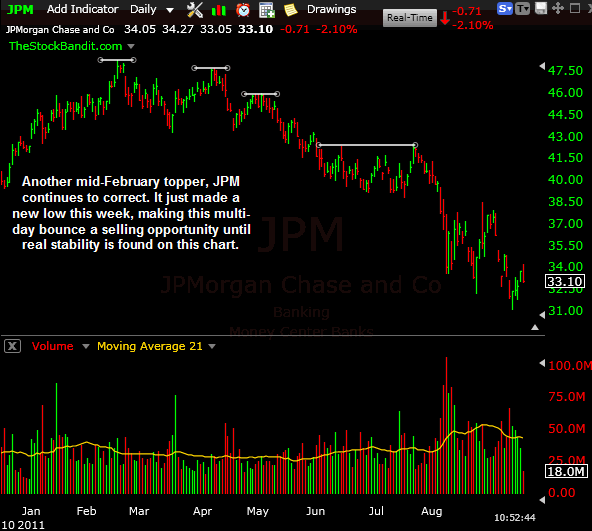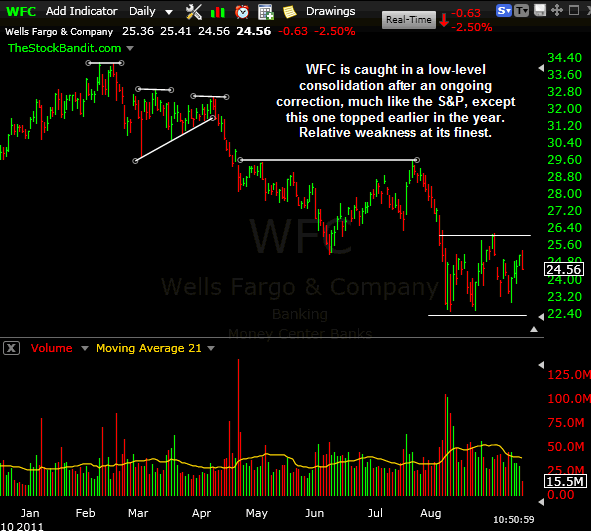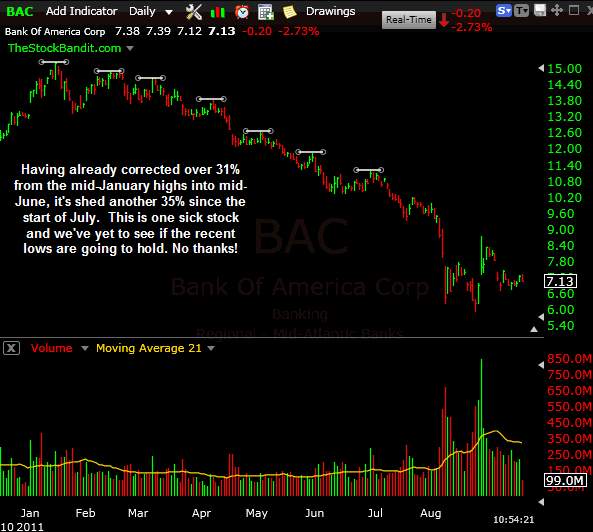 Here's the deal…Financials need to pull their weight if this range is going to see a lasting resolution to the upside. It might happen without them, but it's highly unlikely. Don't take your eyes off the banks if you're a bull.
Trade Like a Bandit!
Jeff White
Producer of The Bandit Broadcast
Follow TheStockBandit on Twitter or get our free newsletter to keep up!