TRIP saw a big negative change of character in late July with a big downside gap on heavy volume.  The initial recovery attempt fell right on its face with the creation of new correction lows just three weeks later, highlighting the importance of avoiding the long side after a trend shift.
Currently, the stock is wedging beneath former support after bounce attempts in the past two weeks have proven unable to reclaim the $34.75 area.  The rebound is looking stalled-out, and now price is beginning to weaken.  A break of the lower rising trend line of this wedge would occur around $33.10 to be sure, and would likely usher in lower prices in the coming weeks.
Here's a closer look at the chart of TRIP for you: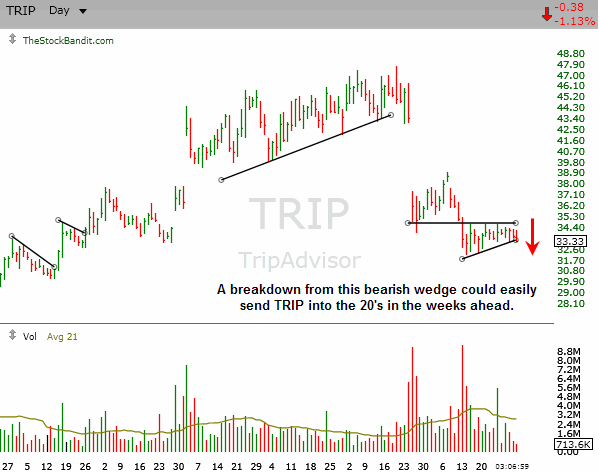 Trade Like a Bandit!
Jeff White
Subscribe to our Stock Pick Service to get our trades.