YNDX sold off hard and steady from its spring highs, shedding 40% from its peak to the June low.  Not coincidentally, that low coincided with the December low from 2011, getting within 5 cents of prior support before stabilizing.
Since June, the stock has gradually worked its way higher, stabilized, and now looks ripe for some continuation.  It's sitting in an ascending triangle pattern, which could spark more buying if resistance gets cleared.
Note how volume is perking up in the last couple of sessions as price turns higher within the triangle.  That may be an indication it's gearing up for a move, so this one belongs on the radar.
Here's a closer look at the chart of YNDX for you: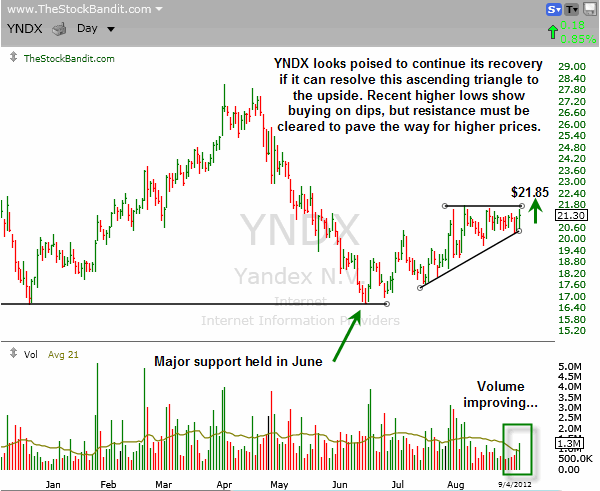 Trade Like a Bandit!
Jeff White
Subscribe to our Stock Pick Service to get our trades.