Archive for September, 2012
September 5, 2012 at 9:17 am
YNDX sold off hard and steady from its spring highs, shedding 40% from its peak to the June low.  Not coincidentally, that low coincided with the December low from 2011, getting within 5 cents of prior support before stabilizing.
Since June, the stock has gradually worked its way higher, stabilized, and now looks ripe for some continuation.  It's sitting in an ascending triangle pattern, which could spark more buying if resistance gets cleared.
Note how volume is perking up in the last couple of sessions as price turns higher within the triangle.  That may be an indication it's gearing up for a move, so this one belongs on the radar.
Here's a closer look at the chart of YNDX for you: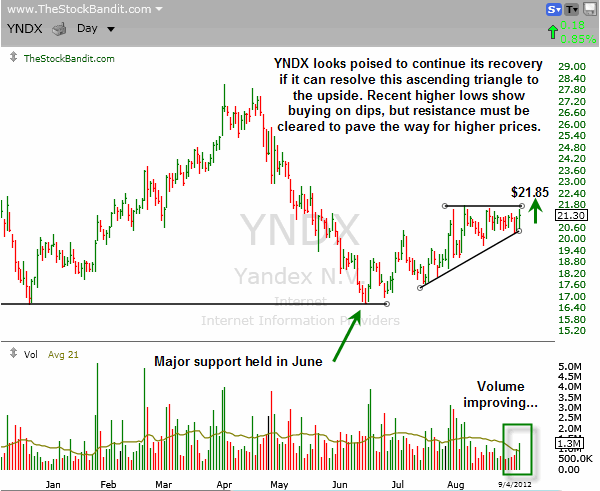 Trade Like a Bandit!
Jeff White
Subscribe to our Stock Pick Service to get our trades.
September 4, 2012 at 10:37 am
With the indexes sitting not far from 52-week highs, a number of individual names are also pressuring longer-term resistance zones.  I wanted to share a few breakout candidates I'm watching which belong on the radar in the days and weeks ahead.
AIG is acting well with a high Cup and Handle pattern, and is actually attempting a breakout today.  A close above $35 is needed to confirm a breakout.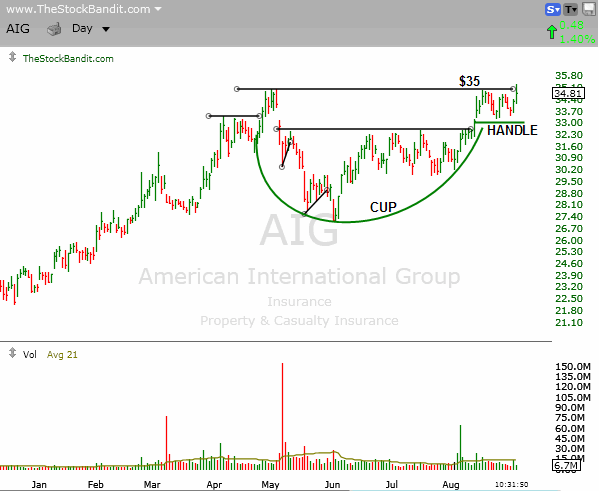 MKC has created a high-level base which almost resembles a saucer pattern.  A push through $62 would constitute a solid breakout. This stock trades slightly lighter volume than the others.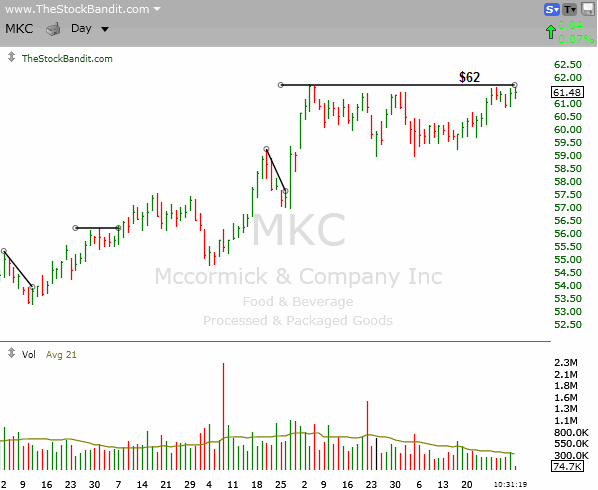 RYL continues to exhibit strength, and has spent a few weeks challenging resistance.  A breakout takes place through $27.25.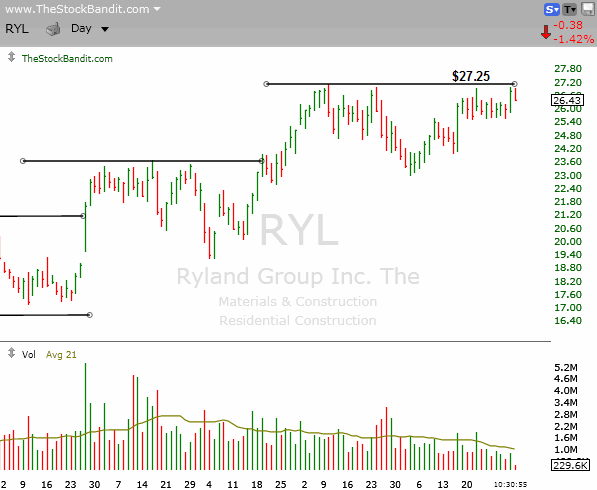 The $56 level has posed as multi-month resistance for CRI, and although the stock has pushed past it a few times intraday it has yet to close above it.  That's a well-defined level to keep an eye on which if cleared, would indicate an exit from this wide channel.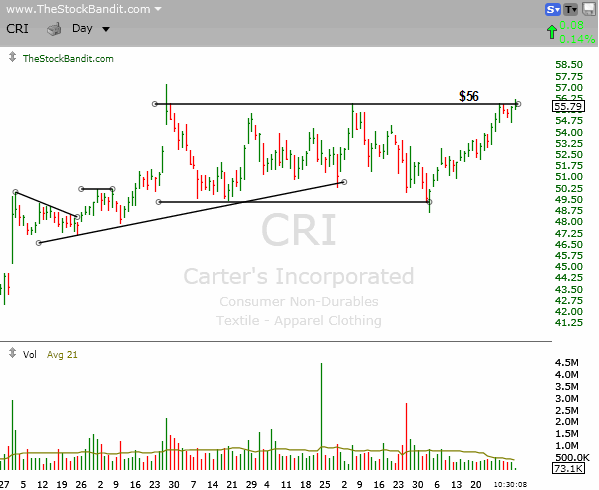 Trade Like a Bandit!
Jeff White
Subscribe to our Stock Pick Service to get our trades.