Although this blog has historically been kind of a one-way street with my thoughts going out to you, I'd like to change up the dynamic and get some more interaction and feedback on your thoughts!
I correspond frequently with members of my stock pick service, but I'd also like to interact with more of you blog readers! Many of you email me directly through the contact form, but why not just have some more open discussion right here on the blog to allow everyone to learn simultaneously?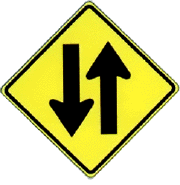 So, let's make this a 2-way street! I'll definitely still be putting up some informative-type of posts, but your feedback is always welcomed here anytime (regardless of the post type). If you disagree with me, feel free to say it! (I sure don't have all the answers, even if I'd like my wife to think so). If you have a question or have some trading thoughts, throw your 2 cents into the mix!
There's a comment area for every post, so feel free to participate. Comments are moderated to help curb spam (there's too much these days!), but don't let that stop you – I'll respond to every one of them. I want to learn from you too, so let's mix it up a little bit!
Jeff White
President, The Stock Bandit, Inc.
www.TheStockBandit.com