I just received the May 2006 issue of Technical Analysis of Stocks & Commodities magazine, and was quite happy to see The Bandit Broadcast stock newsletter topping the list as the #1 Advisory Service!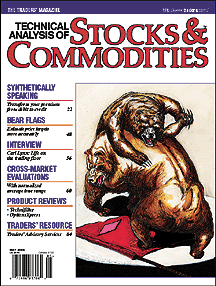 The list is on page 84 in case you pick up a copy of the magazine, but here's a picture of the page:
If you want to see what all the buzz is about, stop by the website and sign up for your Free Trial! It's a no-risk way to peer over our shoulder and see how we trade.
Jeff White
President, The Stock Bandit, Inc.
www.TheStockBandit.com