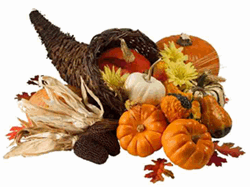 The market was only down a few points Monday, and yet to many that probably feels like a gain.  That marks the 13th session of the past 16 in which the S&P 500 lost ground. Can you say hammered?
With every benchmark index having undercut important milestones (read: 52-week lows) and the habitual selling pressure of late, the mood has been sour to say the least.  And bold claims are being made by some about just how low this market might go.  Dow 4000, Dow 1000.
Give me a break.  I'm not saying those levels won't be seen – they might.  But the predictions are pointless and there just is no magic formula to determine where this decline will ultimately carry.  What is important is that the trend is down, and it must be respected.
The conditions right now epitomize the old adage that "bear markets don't scare you out – they wear you out."
No Pain, No Gain?
Although the real spooky capitulation kind of fear has yet to be seen, disgust and disinterest are the dominating emotions right now.  Stocks are in the dumps and investors have found it beyond difficult to locate a good place to put cash – if they still have any.
It's at times like this, among others, that it's sure nice to be a trader.  Stocks are on the move daily, and we as traders have the flexibility to go either direction in search of profits.
The one-dimensional mindset of buy-and-hold simply doesn't afford the advantages which traders enjoy, especially during times like this.  So while it may not be real thrilling to go home in cash every night as we've been doing for such a long time now, the alternative is to be "invested" and feel the pain of a bear market day after day.
A Sigh of Relief
The day will come when stocks move higher once again (for more than just a bounce), but right now it's imperative that you and I protect our capital while the Street weathers the storm.  Patience pays in this game, and right now there's just no technical reason to be making big bold bets for anything beyond the near term.  The uncertainty gauge is pegged, and that means we've got to stay cautious and selective for now.
So I'm very thankful to be a trader right now.  Hopefully you are too.
And if you're of the longer-term mindset and you have some cash on hand, you might be thankful for the fire sale prices you now have access to.  But just don't fall in love – there is not yet a technical reason to trust that the correction is over.
Jeff White
President, The Stock Bandit, Inc.
Swing Trading & Day Trading Service
www.TheStockBandit.com
[tags]Stock Market, Day Trading, Stock Trading, Investing, Swing Trading[/tags]