It's a strong tape – there is no doubt about that.  When the NAZ has rallied for the previous 8 consecutive weeks (and currently gunning for 9) and the DJIA has tacked on 30% during the same stretch, you're looking at quite a rally.
But during the course of that run, the pullbacks have been both temporary and timid.  We haven't seen a great selloff in quite a while, though that will change.  In fact, for the past 40 trading sessions, we've seen no pullback which lasted more than a mere 2 sessions.
That means every single dip thus far (since the March lows) has been met with buying – quickly.
That also means that the standard bases and chart patterns in classic technical analysis have been harder to find.  Yes, there are a ton of stocks in uptrends out there, but not many of them have slowed down long enough to produce a launching pad for stair-step type moves.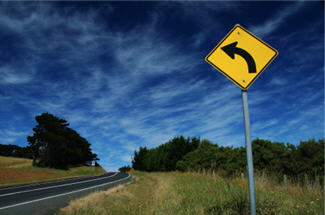 As a result, it feels like a lot of plays right now are momentum plays, whereby you're hopping on board a train which is already rolling.  That's not entirely bad, but if you've been the kind of trader who prefers to let 5-10 day bases get constructed before taking entries for continuation moves, you've had to be pretty selective.
Or adapt.
That's what I've done more of lately.  Rather than wait for 1-2 week bases to build, I've actually been taking some plays which only rested for 1-3 days.  It's a mindset shift, and I expect it to be a temporary one at that, but it's one which I'm willing to make for some profits.
And they've produced.
Here are a couple of plays I took recently and you can see the bases were brief.  However, they were certainly worth trading.
Up first: WGOV. This one didn't slow down for long, but the lack of a dip after such nice momentum hinted that some continuation could arrive soon: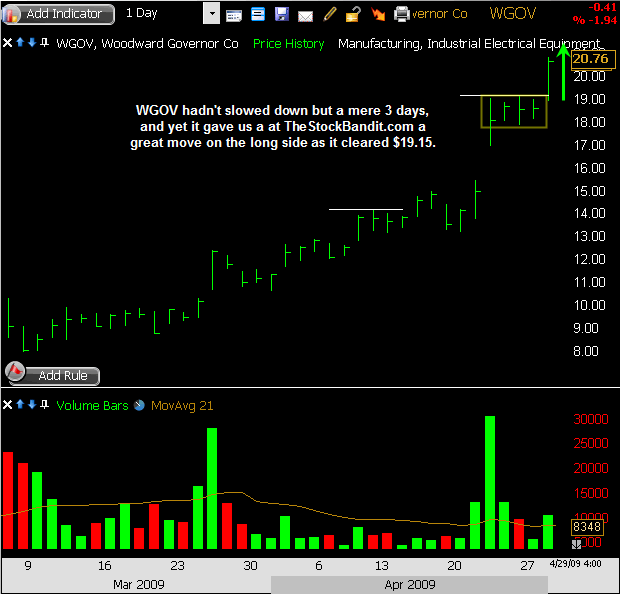 StockFinder Chart courtesy of Worden
Then there was BYD, which also just didn't seem to want to slow down.  After running quickly higher, a brief 2-day pause was enough to inspire more upside: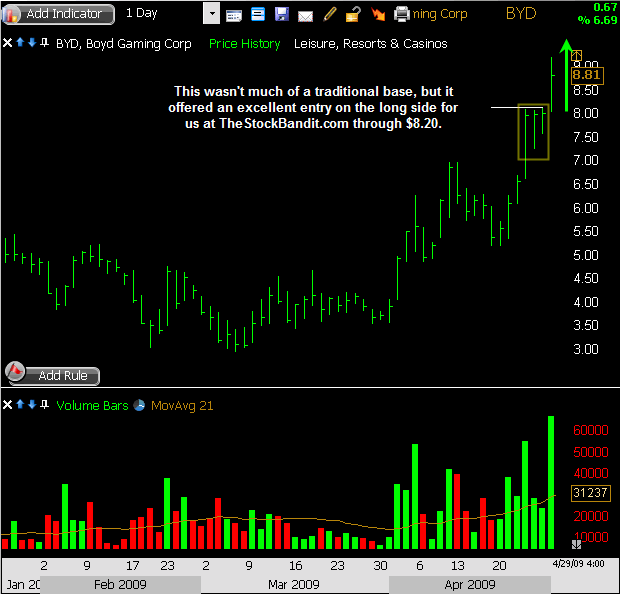 StockFinder Chart courtesy of Worden
Last (but certainly not least), there was VCP, which we took for a multi-day move on the breakout through $9.25.  Typically I'd prefer a little larger base for swing trading, but in this non-stop market I had to adjust – and it was well worth it for an impressive 2-day jump: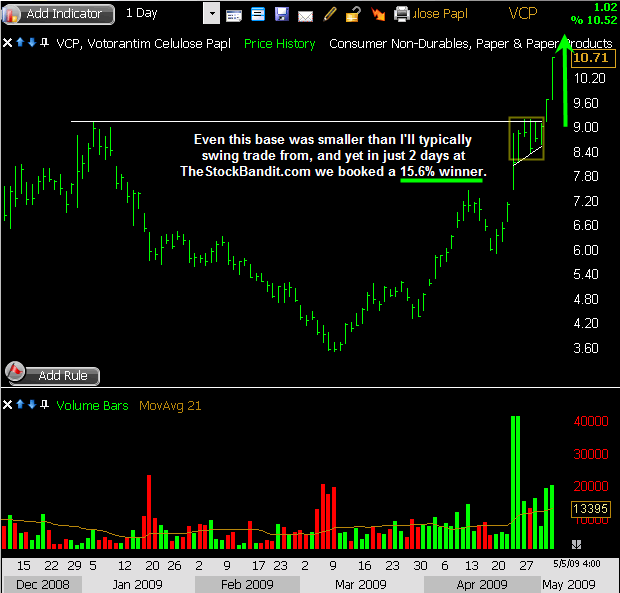 StockFinder Chart courtesy of Worden
It's a simple fact of trading that the market is continually evolving.  Sometimes the mechanics change, but there will also always be gradual shifts in how the price action plays out.  At times there will be those classic chart patterns to trade from with larger, more defined bases.  Not always though.
But when you know there's opportunity and you sense a slightly different setup is worth taking, be willing to adapt.  It's the key.
Trade Like a Bandit!
Jeff White
Producer of The Bandit Broadcast