Just last weekend, Tiger Woods collected another trophy.  It was an impressive win by a wide margin, his 10th career win by 8 shots or more. And while he's posted 6 wins this year alone, there's one in particular I'd like to discuss today.  Surprisingly, examining it offers some real value for us as traders.
On July 5th, Tiger held a 1 stroke lead heading into the 72nd hole of the tournament he hosts, the AT&T National.  Needing only a par to win, he rifled a 3-wood down the fairway.  Holding a 9 iron as he stepped to hit his approach shot, his focus was as intense as it had been all day.  He chose a specific target, mentally rehearsed the shot, and executed it perfectly with a shot to about 12 feet.  Enough for an easy 2-putt for the win.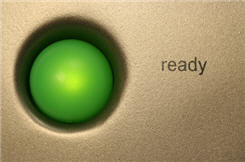 The highlight reels didn't mention how he played the 18th, and some would say it was downright boring and uneventful compared to other shots he hit that day.  However, his focus did not waver with that all-important par at the last.  He was ready for it, and he added yet another victory to his resume because of it.
So how does all this relate to trading?
Well, for each of us who have ever faced our screens with fear or trepidation, the study of a great performance by a top athlete will always offer applicable lessons.  Observing someone else who's producing great results under pressure gives us an opportunity to grow and improve, so it's always an exercise worth doing.
Let's learn a few things from Tiger…
Preparation = Confidence
When it's time to get ready to play, nobody outworks Tiger.  He's willing to put in the necessary time to get the results he wants.  Are you? When it comes to your trading, if you were to rate your level of effort with regards to preparation, how would you fare?  The very best traders aren't lazy.  They thoroughly prepare for a variety of scenarios, and it enables them to respond in the heat of the moment with confidence.  If you're not confident, you're probably not preparing adequately.
Confidence = Chances to Win
We've all heard the phrase 'confidence breeds confidence.'  It's true.  Showing up with a winning mindset is at least half the battle, whether it's sports or trading.  It's a positive outlook rooted in the fact that you're ready for whatever comes your way.  You're patient yet aggressive, and you know that you won't fall prey to hesitation or indecision.  That mental sharpness elevates your performance, and it increases the chances that you'll be at your best.  As a result, winning becomes more likely.
Frequent Chances to Win = Success
Giving yourself the best chance to perform well day in and day out will repeatedly open the door for success to happen.  It's aided by good preparation and a thorough routine, and it results in better focus and even a more relaxed state when it's all on the line.  What each of us want is to have opportunities to create big performance breakthroughs regularly, because we know we'll capitalize on some of those.  Tiger wants to have a chance to win going into the back 9 on Sunday, to him that's what it's all about.  Prepare in such a way that your odds for success naturally increase.  Anticipate multiple scenarios, visualize how you'll respond, and set fear aside as opportunities come your way. The confidence you'll derive from that will go a very long way toward helping you convert a decent day or month into one you're really proud of.
Whenever you have the opportunity to observe the best when they're at work, do it.  Regardless of the endeavor, you'll see the power of focus at work and pull some qualities from that experience to apply to your trading.
Thanks for stopping by and I'll see you here soon with more. Until then…
Trade Like a Bandit!
Jeff White
Are you following me on Twitter yet?