My nightly routine includes locating setups for tomorrow's trading session, but I don't want to stop there.  Taking it one step further, I want to be aware of any other stocks which may be gearing up for moves in the days ahead – radar stocks, if you will.
One setup that's been on my radar for the past few days is CVX.  The stock has trended steadily higher from the July low, and more sharply from the October low.  Since then, it has settled into a very well-defined trading range over the past 3 1/2 weeks.  The rally-and-base combination has built a very clean bull flag pattern, which offers not only a technical entry on a breakout but also an exit if that pattern should happen to fail.
I have no position here yet, but if this one clears $78.50 to break out from the bull flag, I'll get real interested real fast.
A measured move could take this one on up to the $88-89 area, which would coincide with a resistance zone from August and September of 2008.
Here's a closer look: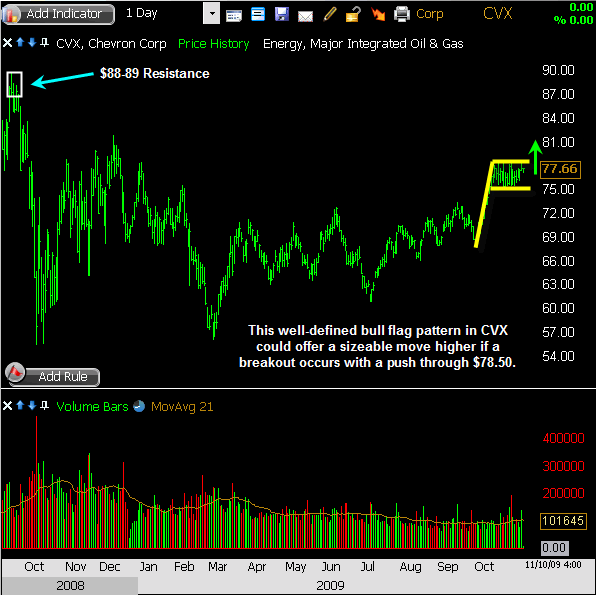 Trade Like a Bandit!
Jeff White
Are you following me on Twitter yet?