Ever get spooked out of good trades? It's one of the worst feelings in trading, knowing you were right and just couldn't stick with the play long enough to get paid a fair amount.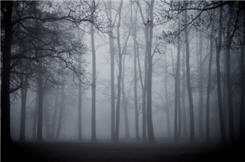 The back-and-forth nature of the market makes it easy to jump to conclusions that a turn may be right around the corner, perhaps even a painful one.  As a result, it can be really difficult to stay in good trades, or to continue riding a trend which has gotten a little bit long in the tooth.  The flight to safety plagues us all from time to time – often prematurely.
An example is the current environment.  The indexes have made a tremendous move up from the March lows, making it hard for those with inventory to stay long or for those with cash on hand to put it to work after such a surge.  What if the trend changes?
Or take that trade you were in last week.  You nailed it – well, the entry at least.  Sure would be nice if you were still in there, huh?
Well, I've been there.  I'm familiar with that frustrating feeling.  And you know what I've come to realize?
There's always something to worry about in the stock market.
Earnings, upgrades/downgrades, the Fed, interest rates and inflation, terrorism, nukes, the economy, elections, geopolitical events, strained relations with other countries, etc. It's virtually an endless list.  Looking back over my past 11 years in the market, I can recall "major" concerns for every calendar year.  And yet for every single year, there were some phenomenal stretches of trading.
There's literally always something going on.  That something may be a driver of prices, or it may simply be a sideshow – a distraction, if you will.
But here's the thing… for traders like you and me, what matters is how we respond to the conditions – not what the actual conditions are or our ability to determine what's going to happen next.  We have to walk that fine line between making wise decisions to protect our capital and allowing some fluctuations to occur so we remain on the right side of the tape and fatten our accounts.
Profits come from putting money at risk when there's some potential payoff.  For individual traders like you & me, it means we need to be agile enough to hop on board with whatever it is the big money is doing.  Doesn't matter why they're doing it.  It only matters that we pay close enough attention to determine the trend and find appropriate spots to take action.  We get paid for taking risks – especially the right kind.
Silence is Golden
Don't be surprised if you can at any point in time find arguments for why the next bear market is about to begin, or why prices will never decline again.  Not only is there a constant difference of opinion, but there often is some decent logic behind those arguments, whether bullish or bearish.  That's what makes a market – thank goodness!
But those opinions will be shrugged off many times, so our flexibility is critical.
Bears and bulls alike will constantly beat their drums as to why they're positioned the way they are. Don't let that be the reason you put cash to work or pull cash out of good trades.  Get long during uptrends, and get short during downtrends and you'll come out just fine. It isn't necessarily 'easy' but it is simple.
Stick to the charts and keep 'reasoning' in check, because the market can defy logic for extended periods of time.  Is it doing that right now?  Who cares!  Prices will do what they do, and it's our job as traders not to predict anything – but to react accordingly.  Trade what you see – not what you think – and you'll usually be far better off.
Thanks for stopping by and I'll see you here soon with more.
Until then… Trade Like a Bandit!
Jeff White
Are you following me on Twitter yet?