One of the most easily identifiable chart patterns is also one of the rarest – the cup and handle pattern.  In this post, I want to show you a few which are developing right now.
The cup and handle pattern is sometimes misinterpreted, so let's just review the basics…
First, this pattern must be found within the context of an uptrend.  This is an upside continuation pattern, so the existing uptrend is a necessity.
Second, the height of the cup is important to note.  This is the depth or distance from upper resistance to the low end of the cup, and it's added to the breakout zone in order to determine a price target.
Third, a rounded cup is ideal.  This suggests there were no sudden or sharp changes of direction, but merely a mild pullback and gradual recovery.
Finally, the handle portion will resemble a narrow channel, sometimes tilted downward, and may occur on light volume.  This is the coiling action which will precede the breakout, and it gives the pattern not only recognition but also validity.
I just ran across a handful of examples that I wanted to point out to you.  These are currently building their handles and may need more time to mature.  The key is that this pattern is only confirmed upon a breakout, so that's what I'll be waiting for.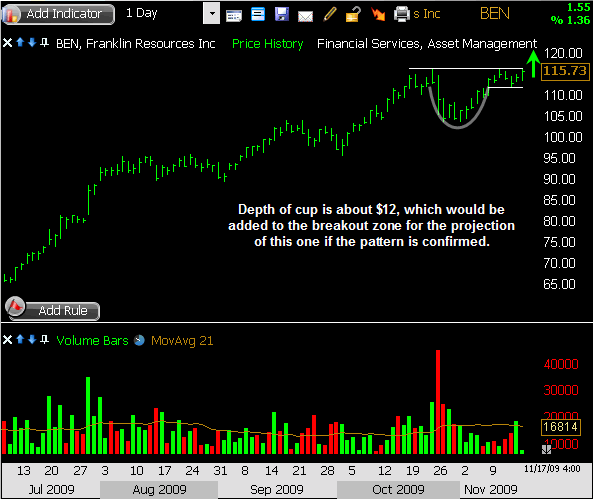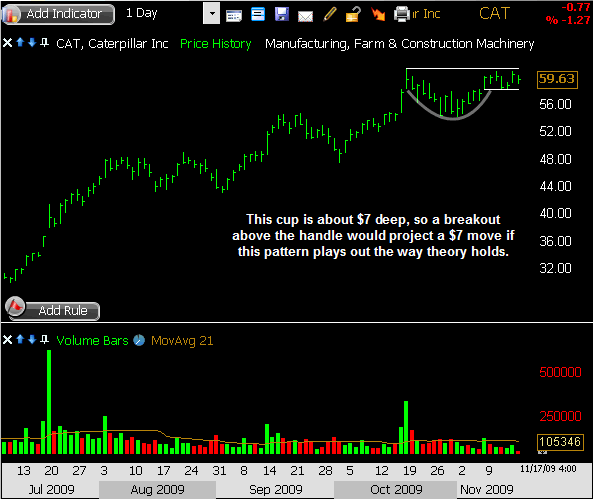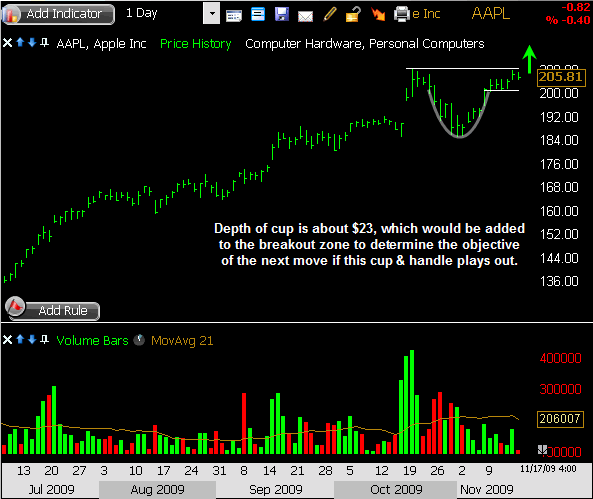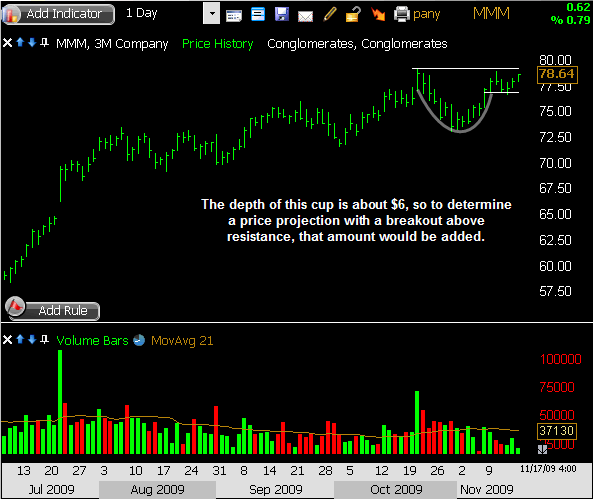 Trade Like a Bandit!
Jeff White
Are you following me on Twitter yet?