Strength in this market has been relentless, and that means many individual names are riding the wave.  It can be difficult to work through robust watch lists in search of great plays, but often times it boils down to identifying the most valid levels, knowing if they're violated that opportunity will emerge.
Last week, PCU "got on its horse" for several days and made a nice move right to upper resistance – a well-defined level it has flirted with several times in recent months. It's now threatening a breakout, but will need to punch through the $36.50 level in order to pull it off. If it does, this one is on my radar for a play.
Here's a closer look for you: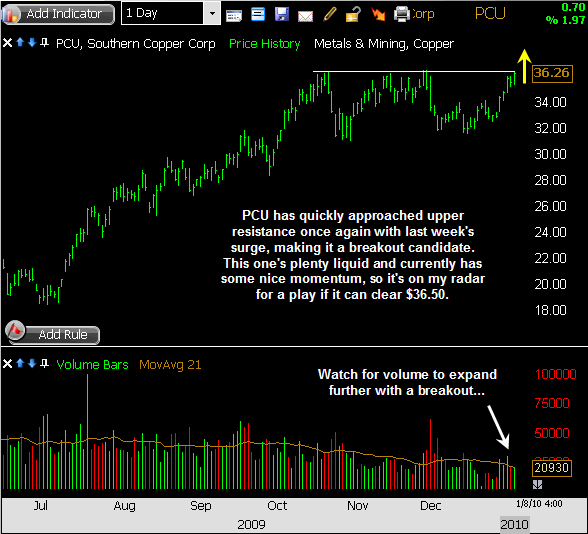 Trade Like a Bandit!
Jeff White
Are you following me on Twitter yet?