The market has been resting for a couple of weeks now – and who could blame it?  After a run of more than 7% off the March low, some kind of digestion was in order.
Initially, we just saw indecision as the indexes flip-flopped around key levels (NAZ 2802, S&P 500 1332, DJIA 12400, etc.).  Since then, however, they have weakened a bit.  That isn't bad, and the pullback could quite easily result in a higher low on the daily charts (vs. the March lows which are well beneath current levels).
While the broad market grapples with where to go next, perhaps a more pressing issue is what are the leading stocks doing? Let's take a closer look and see how they've fared of late, as well as some key levels to keep an eye on in the days ahead.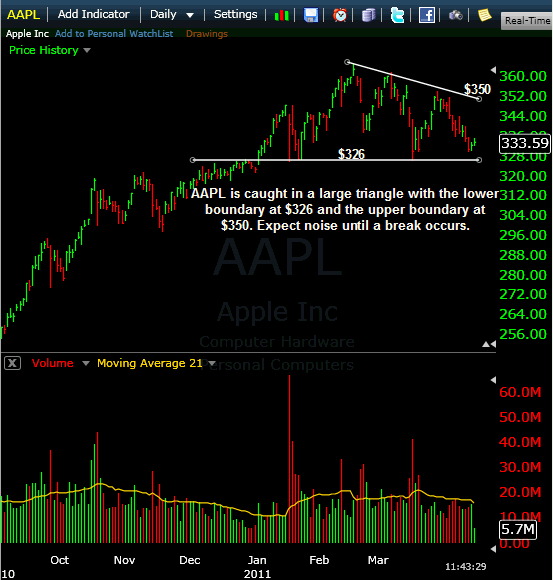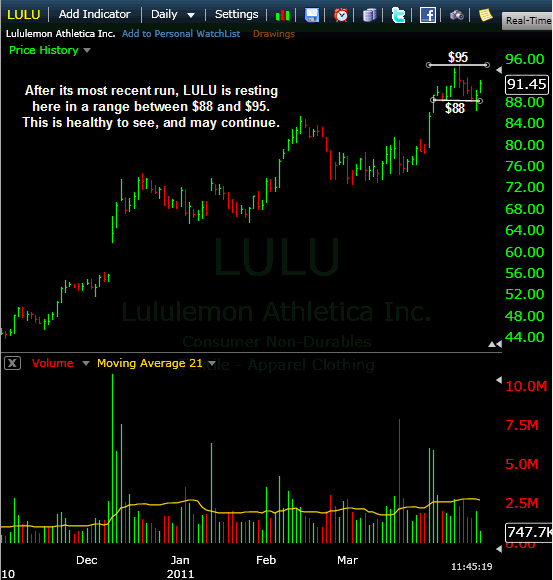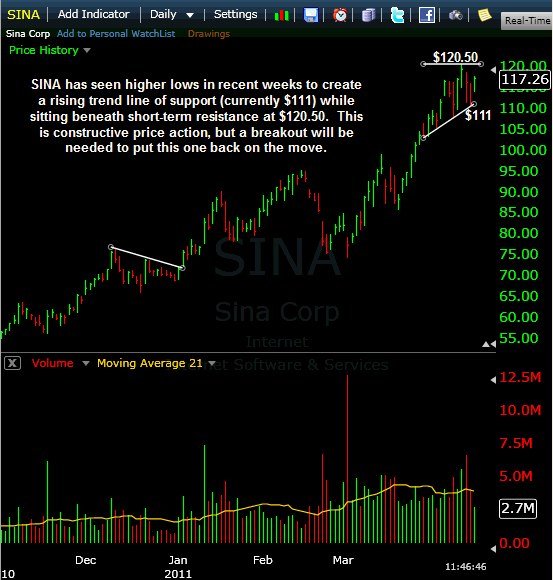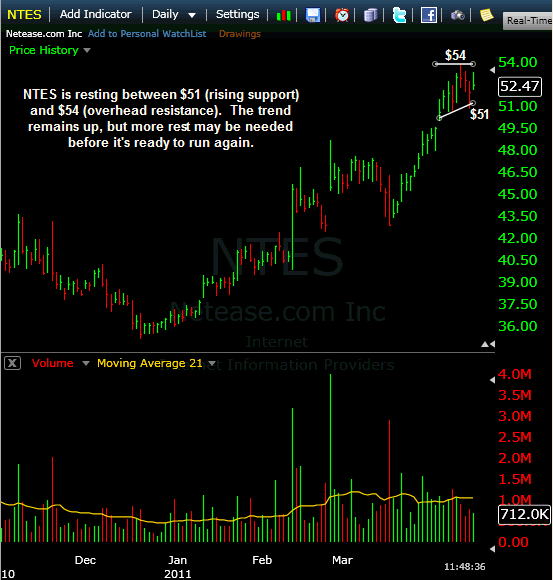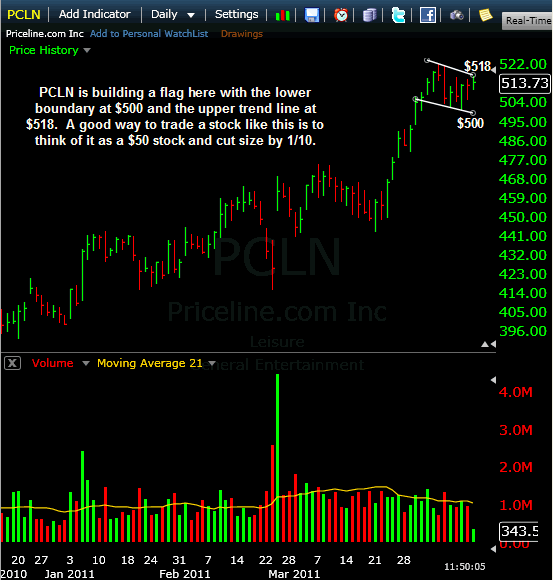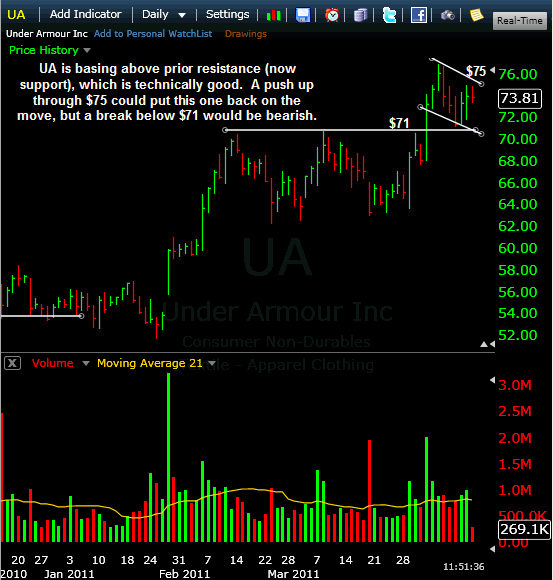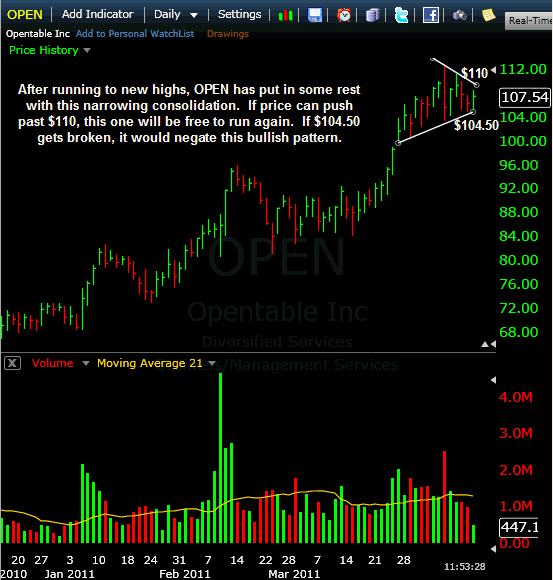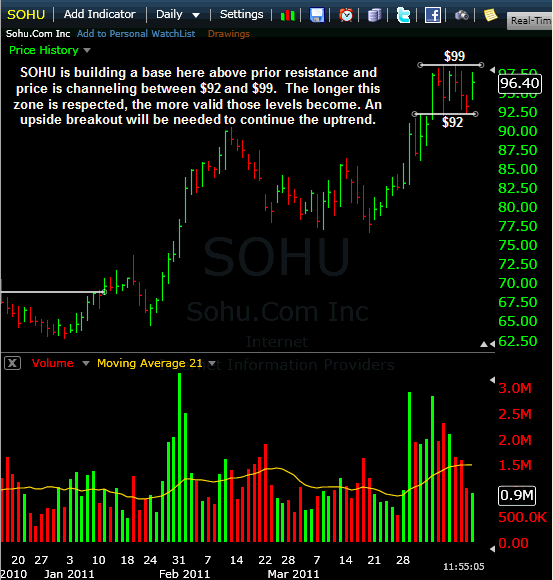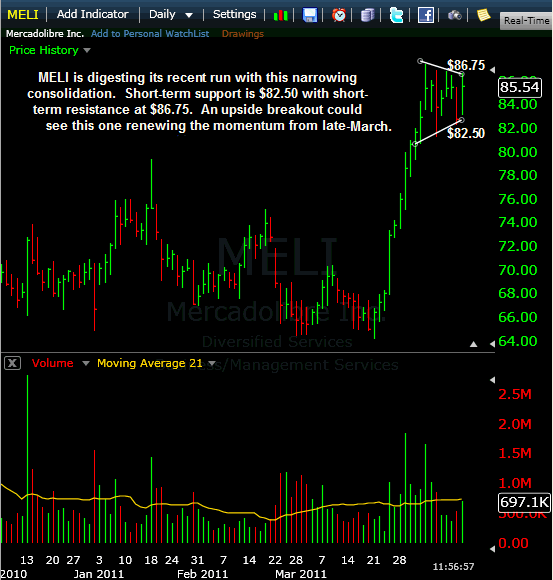 The best thing to do right now is allow the market digestion to continue and allow the chart patterns you're watching to fully mature.  Forcing entries out of boredom isn't the secret, so maintain your discipline and let the market generate signals before you take action.  If you choose to play at the wrong times, it'll cost you.  Once somebody else starts the move, then you can hop on board for a ride.
Trade Like a Bandit!
Jeff White
Producer of The Bandit Broadcast
Are you following me on Twitter yet?