I wanted to be sure to invite you to the webinar I'll be presenting on Tuesday (April 19th) with the folks from Worden – there's no charge and I hope you can join us!
Locating Trade Candidates with TheStockBandit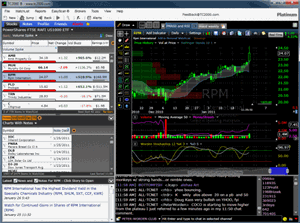 It's scheduled to be a 45 minute webinar, the first 30 minutes of which I'll be going through my watch lists, pointing out to you what I'm seeing in the charts for both the overall market and individual stocks.
There will be 15 minutes of Q&A time at the end where you might want to bring forth your favorite stock and we can take a look at those too.
It's going to be a chance for me to convey what I'm seeing out there and hopefully not only teach you a few things, but also put many stocks on your radar which you may find of interest.
I'll also be covering some of the latest developments in how stocks are moving, helping you avoid some of the "obvious" setups which are trapping traders frequently in today's environment.
Oh, and the best part about it is that this event will be FREE, so be sure to register at this link for details (and access to the recorded version if you can't attend live):
Locating Trade Candidates with TheStockBandit
Remember: this Tuesday night, 45 minutes of charting reading with you and me – I can't wait!
Jeff White
Producer of The Bandit Broadcast
Are you following me on Twitter yet?