To say the run of the past two weeks has made the market stretched to the upside is clearly a major understatement.  It's been a face-ripping rally for anyone caught on the short side, while underinvested bulls gnash their teeth in nearly equal frustration.
It's been a tricky environment in recent weeks, yes, but there is still opportunity if you search for it.  The momentum run has offered some nice day trades, even if it has left many stocks overbought on the daily charts.  Even a few days of rest would do wonders for those charts.
Speaking of rest, this market is poised for it, but will we get it?
The reaction to the jobs number this morning offered the perfect sell-the-news scenario as extremely overbought readings (no matter how you gauge it) left the market badly in need of some profit-taking, some lateral price action, or both.  While the result of the turn lower this morning remains to be seen, we do know this:  the buyers are finally standing aside to take a breather at the very least.
Thankfully, as short-term traders we don't have to predict what's going to come of this market in the next few days.  What matters is that we continue to work the charts and trade what's right in front of us.
With that said, a pullback here for a few days or even some short-term trading range price action would help to establish some new patterns and bases from which to take multi-day plays, one way or the other.  That may not mean excitement for a few days (if we do get a rest), but it would certainly mean greater opportunity on the other side of it.  I, for one, am excited about that possibility.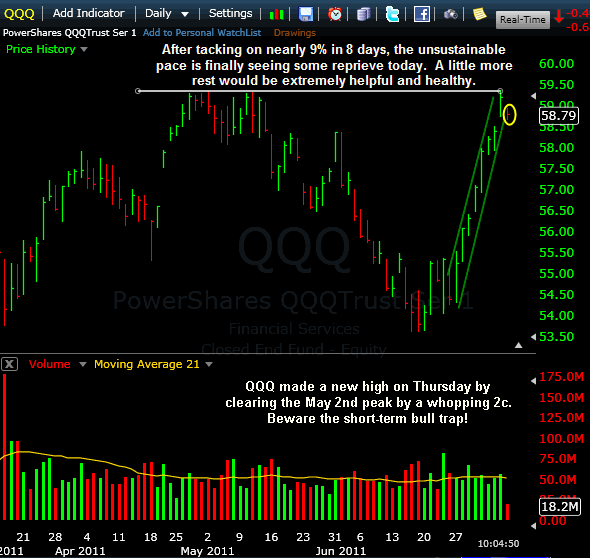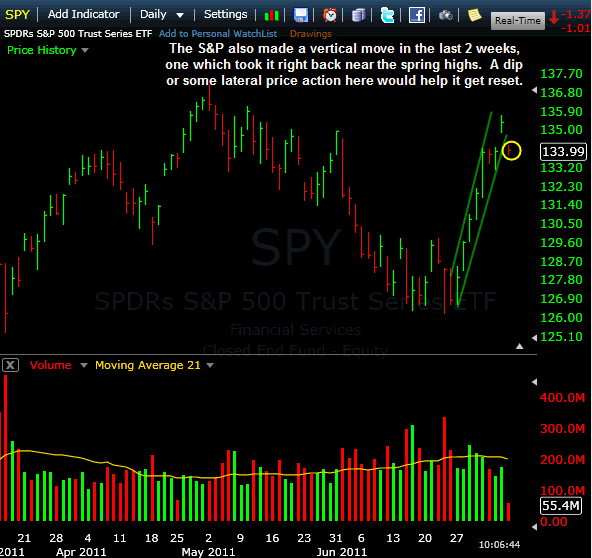 Those who have walked away for the summer have already missed considerable movement, and yet the market promises more going forward. Are you ready for it?
Trade Like a Bandit!
Jeff White
Producer of The Bandit Broadcast