Truth be told, a Slurpee is the beverage that's actually on my mind (happy birthday 7-Eleven), but if you're looking at the charts of anything drinkable right now, it's all about coffee.
Granted, it doesn't quite have the same ring to it as the 1999 Bubble or the Crash of 1929 (or '87), but the Great Coffee Rally of 2011 is on.
Names like CBOU, JVA, PEET, GMCR and SBUX have been ramping in recent weeks, putting them squarely on the radar of momentum players far and wide.  This isn't your typical grind (no pun intended) higher.  These things are hotter than a car hood in the Texas summer.
Like quite a few other stocks, most of these could certainly stand to put in some rest here in the short term, but once that's done, these are among the strongest (no pun intended) stocks in the market.  Let's take a closer look at each one.
CBOU – Nice pick up in not only activity, but of course in price as well since the higher low was established in early-June.  Next levels are $14.30 then $14.50 to set this one free for higher prices.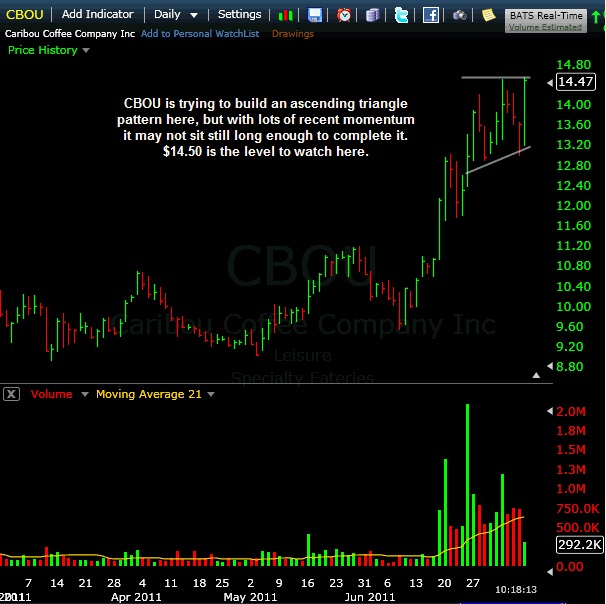 JVA – The July run alone has been more like a quintuple shot of espresso than your average cup of coffee.  We've also seen a 323% gain since June 6th – how's that for a wake-up?  Incredible short squeeze action here and way too extended at the moment to consider an entry, but certainly deserves a spot on the watch list for one of these days when it has settled down and created a new pattern.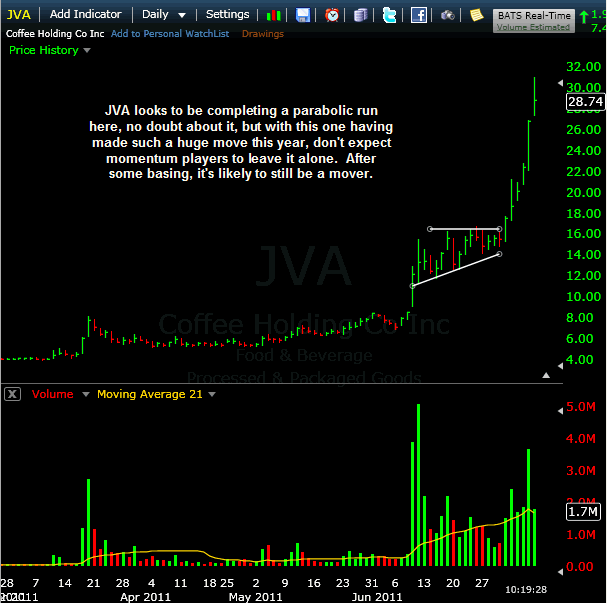 PEET – More of a steady grinder, this one has actually built a couple of bases along the way up.  It's not in a place where I'd be getting long, but once it puts in some rest, it's certainly one to revisit.  Lighter volume than the others.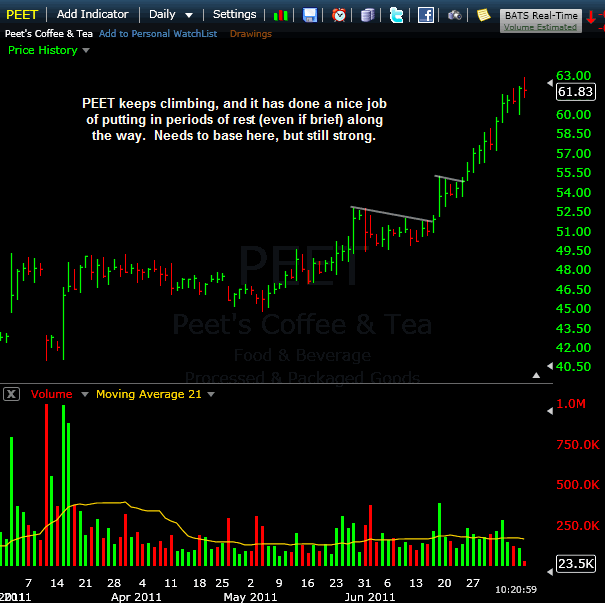 GMCR – At $95 per share, it's a little rich (no pun intended) for some, but the uptrend is steady and this one continues to run.  This year alone, we've seen 3 breakaway gaps which never saw attempts to get filled, serving as reminders that this one is very strong.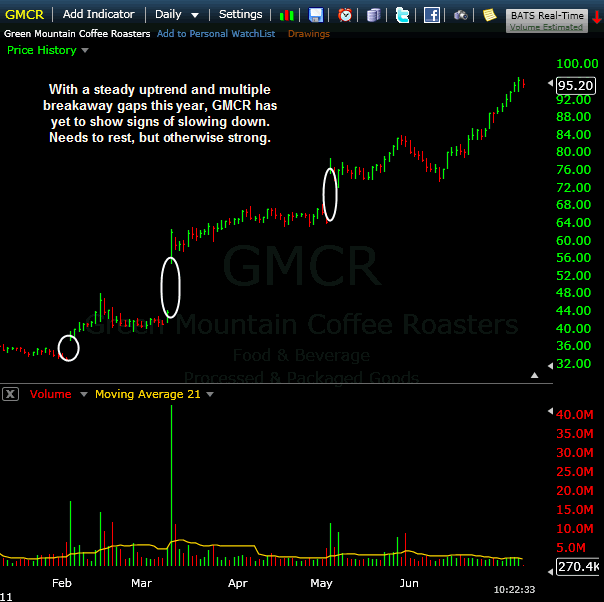 SBUX – The grandfather of them all might be kinda old, but he's still got it!  SBUX left a multi-month channel with a solid push higher a few weeks ago, tacking on nearly 15% over the past month.  Currently it's trying to put in a little rest, which is healthy to see.  Once that's done, don't be surprised if another leg higher begins.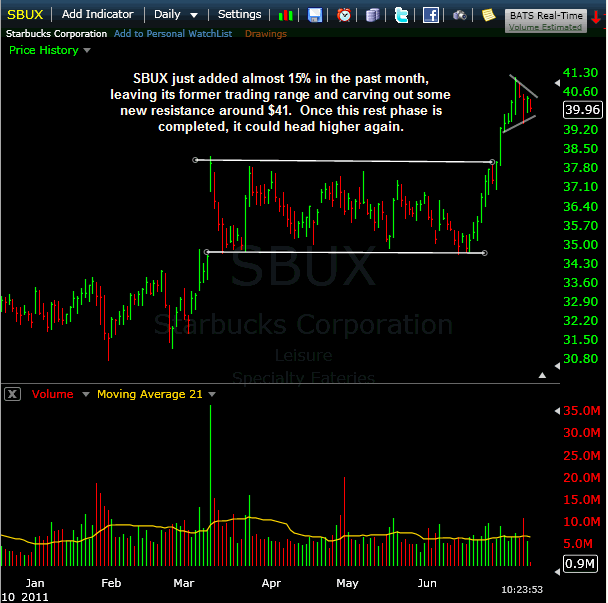 Trade Like a Bandit!
Jeff White
Producer of The Bandit Broadcast