Banks stink.  Since February they have stunk. (Stank? Stunken?  I'll figure that out later.)
What's interesting though, is the overall health of the S&P 500 without the participation of the banks.  Generally the banks lead the market, yet they've been sliding for months and this market has stayed afloat rather well.
So are the banks no longer important, or is this a signal waiting to be recognized?
Either this market is going to turn and follow the banks, or the banks will at some point turn and add another layer of strength to this market.  What's your take?  I'll give you mine down below.  Let's look at a few of the majors…
BAC – It's difficult to locate a more methodical downtrend anywhere in the market than this.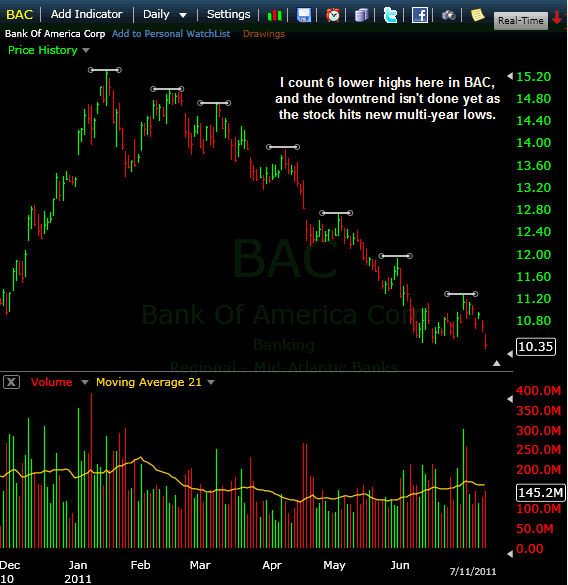 C – One-for-ten reverse split included, this one has gone nowhere but south.  See that downtrend line?  Yeah, so does everyone else.  But why isn't anyone talking about it?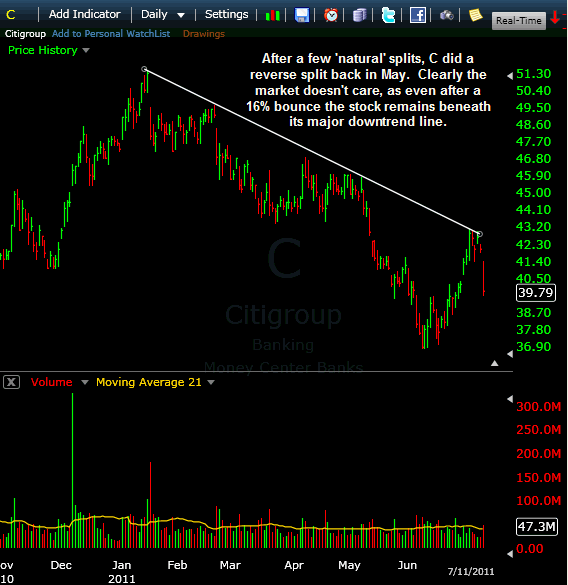 WFC – This one has had glimmers of hope and potential stabilization a few times, but in every case it has failed to do anything but produce new lows.  Lower highs: check.  Broken rising trend lines: check.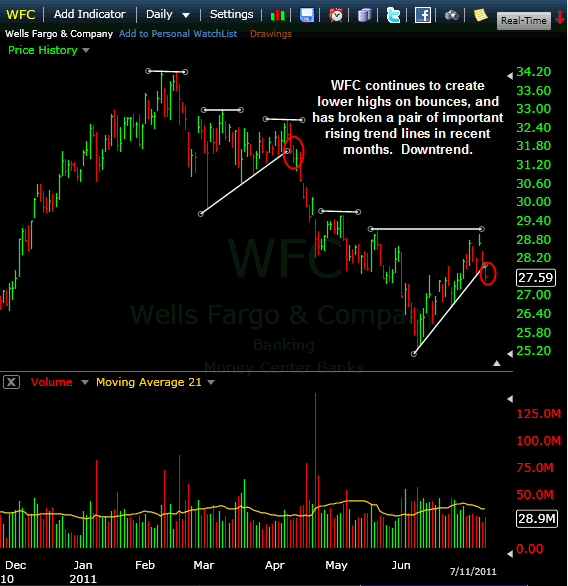 JPM – Bounces continue to get sold here as well.  Why even think about getting long until that changes?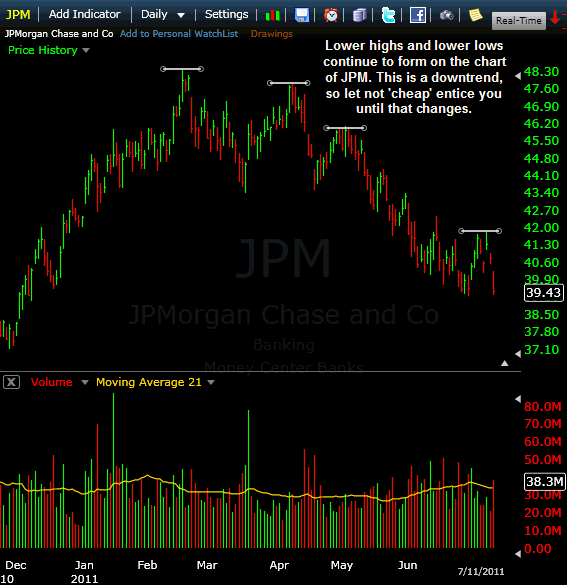 GS – The money-making machine continues to work its way toward lower levels with lower highs and a downtrend line currently driving it steadily lower.  Great company, perhaps, but hideous stock.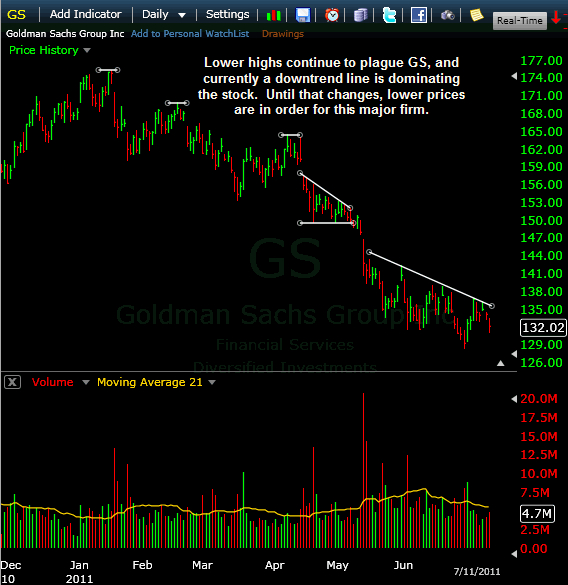 MS – Another picture-perfect downtrend which will perhaps at some point end, but not yet.  New lows were made yesterday, and while it's getting 'cheaper' it clearly isn't done yet.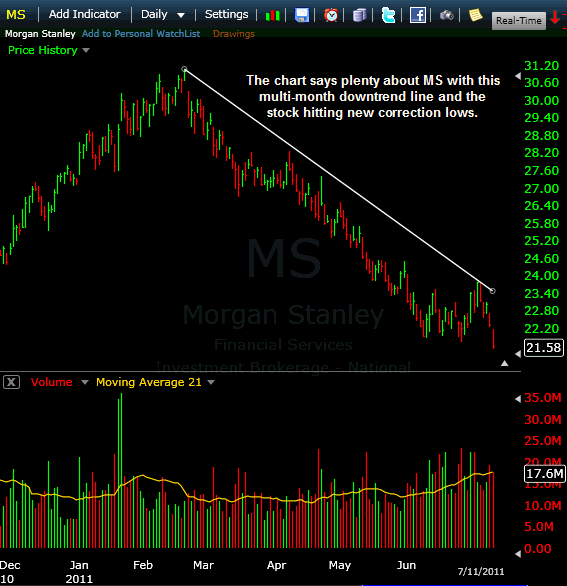 Other brokers like SCHW, AMTD, ETFC and the like are suffering similarly, as are major asset management firms (JNS), other banks, etc. The technical damage in the financial sector is widespread, and while there will be bounces, I don't think the market will be out of the woods until we see participation from this group.
Trade Like a Bandit!
Jeff White
Producer of The Bandit Broadcast