A friend of mine recently mentioned that the area to the right of price is the only place on a chart where you make money.  He's absolutely right.  But I'd add that by also looking to the left, you can save money as well.
Take for instance CXO.  Right now the stock is sitting in a short-term bearish formation.  The stock recently declined for a couple of weeks, then has attempted to bounce – without success.  That has created a small rising channel, or bear flag, which is quite likely to be resolved to the downside when taken at face value.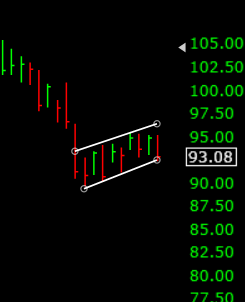 So am I going aggressively short here?  No, and here's why:
Short-term, this looks like it wants lower.  But by looking to the left, I see more than just the selloff and feeble bounce attempt.  I see that just about $3 lower is a major level which has served as both support and resistance in recent months.  That could again provide buyers with a spot to take a stand, and it poses a threat to this setup as a bearish play – a roadblock for the trade.
Here's a closer look at the chart: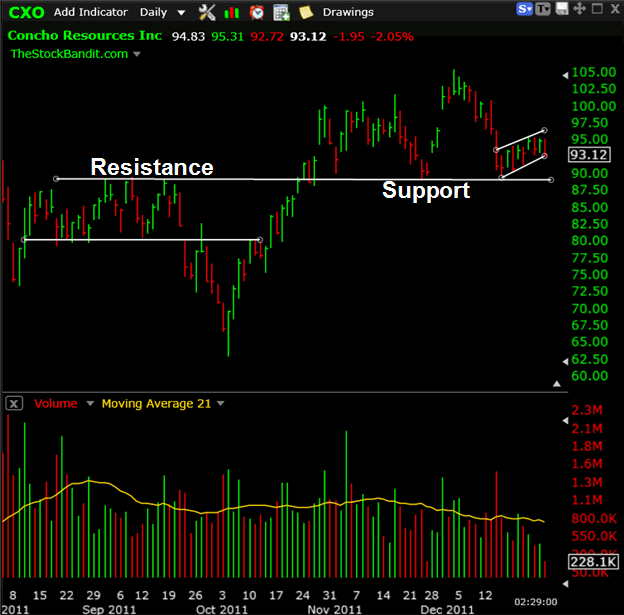 Always take the short-term pattern you're seeing in context.  With that in mind, this bear flag isn't a high-probability trade given support isn't far below.  Furthermore, the overall trend in recent months hasn't changed, as this is really just a range-bound stock heading back toward key support.  It might not hold, but trading is about probabilities, and they aren't real favorable in this case for a move of more than about 3%.
In other words, always look to the left.
Trade Like a Bandit!
Jeff White
Producer of The Bandit Broadcast
Follow TheStockBandit on Twitter or get our free newsletter to keep up!