Don't look now, but CMG is back on the move – and potentially in a very big way.  The chart below outlines the large, multi-month ascending triangle that's been forming, and currently we're seeing a breakout attempt in the stock.
But can it stick?
That's always the million-dollar question, but with a solid uptrend in place and prices now pushing to new highs, I certainly wouldn't bet against it.  In fact, I like it for a push to the $425 area, which is the projection of this pattern (add widest portion of triangle to breakout zone).
Here's a closer look at the chart: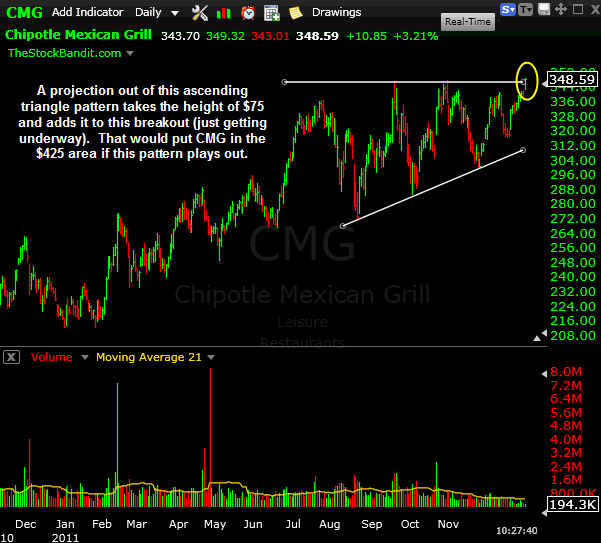 An aggressive stop would be a gap fill to the 12/30 close of $337.  Nice setup.
Trade Like a Bandit!
Jeff White
Producer of The Bandit Broadcast
Follow TheStockBandit on Twitter or get our free newsletter to keep up!