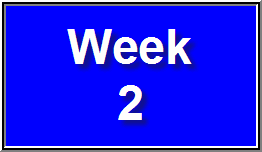 The first 5-session trading week of 2012 saw a little bit of everything.  We saw another big Tuesday gap to the upside, a fair amount of profit-taking on Friday, and a lot of lateral movement in between.  Overall, the indexes finished modestly higher, but the net changes on the surface sure didn't tell the whole story.
Personally, I took a number of entries as both day trades and swing trades, and it was a really nice week.  Both timeframes provided profits, but the day trades did most of the heavy lifting with it being a week where the overall market saw only limited follow through.  Then again, that's exactly why I trade multiple timeframes and share those plays with the membership at TheStockBandit.com.
As I did last week, I wanted to give you a show-and-tell look at the trades I took this week.  It should give you a feel for not only how I managed my trades, but also the kinds of setups which have been working well of late.  And for those curious about our trading style in the member area, this should give you a good indication of what a typical week looks like. (Note: I do have 2 open swing positions which are not outlined in the video since I'm still discussing my management of them with members).
Be sure to check out the weekend index review video as well.
(Direct video link is here for those interested in embedding it elsewhere to share).
Be sure to view in HD (720P) and full-screen mode for best quality in the video.
Trade Like a Bandit!
Jeff White
Producer of The Bandit Broadcast
Follow TheStockBandit on Twitter or get our free newsletter to keep up!