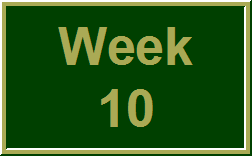 The indexes didn't make much progress in either direction, despite an early-week hiccup, but the dip-buyers once again made their presence felt last week.  The buy-and-hope crowd didn't make any progress, but actively trading the moves offered some potential for us.
Inside the Bandit Hideout, we took a number of trades, so I wanted to offer a video recap of each of them. Once again, the numbers game of trading proved essential as several stopped trades were offset by some nice winners. Diversifying trading directions, timeframes and strategies has some big advantages.
I wanted to give you a show-and-tell look at the trades I took this week. It should give you a feel for not only how I managed my trades, but also the kinds of setups which have been working well of late. And for those curious about our trading style in the member area, this should give you a good indication of what a typical week looks like. Check out the trial if you're interested in adding our ideas to your own.
(Direct video link is here for those interested in embedding it elsewhere to share).
Be sure to view in HD (720P) and full-screen mode for best quality in the video.
Trade Like a Bandit!
Jeff White
Producer of The Bandit Broadcast
Get our free newsletter to keep up!
Follow @TheStockBandit