Thanks to those of you who were able to make it on Tuesday for the webinar, I really enjoyed it and the turnout was great. Hopefully you learned a lot during our time together, as well as added quite a few stocks to your radar for possible plays going forward.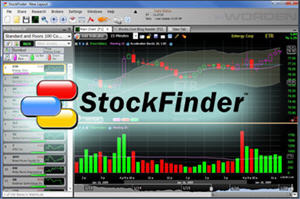 Many of you have mentioned though that you were unable to attend for various reasons, so I wanted to be sure to let you know that the archived recording is now available.
Here is the link to the recorded webinar.
(Right-click the link, 'Save Link or Target As' to desktop)
Even viewing this after the fact should still offer some insights on the kinds of setups you can locate with a good charting program, as well as what to watch for when seeking out plays.
Stated otherwise, some of the stocks we looked at during the webinar have already moved, but you'll find them to be good examples as you continue to hone your charting skills.
Enjoy the show (it runs an hour) and see you back here soon with more!
Jeff White
President, The Stock Bandit, Inc.
Swing Trading & Day Trading Service
www.TheStockBandit.com
[tags]Stock Market, Day Trading, Stock Trading, Investing, Swing Trading[/tags]