I just crawled out of my cave.  At least it feels that way.  And it probably seems that way from your perspective, so I owe you an apology.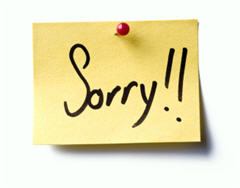 The regular articles and free videos just haven't made it into the rotation for the past couple of months.  Truth is…the free stuff goes first when there's a time shortage.
For the past couple of months,  I've been working my tail off on a brand new resource that has just required a lot of, well, all of my extra time.  Hence the reason I haven't been putting out very much of the great content you've grown accustomed to seeing here for the past 5+ years.
But there's good news – on a couple of fronts.
Good News #1
First, that resource I've been working on…it's DONE.  That's not only a relief to me to have such a huge project behind me, but it also means you'll be able to access it this week.
To give you a little background on it, TheStockBandit University was initially just a Basic course on trading, which is ideal for beginner traders.  Those who are wanting to make the transition from 'long-term investor' to 'trader' can shorten their learning curve BIG TIME through the Basic course.  I'm really proud of the Basic course, and it continues to deliver for those who enroll in it.
But…that doesn't really help many of you who have been trading for a while. The Basic course really is below the level of experience which most of you have already reached.
Well, the feedback and the response was so great from the Basic course, that it was only logical to build on it – not only to take the beginners to the next level, but to aid current traders in the areas which they struggle so much with.
Students of the Basic course now have a grasp of the fundamentals of trading, but they need more.  And subscribers of my stock newsletter, readers right here on the blog, and regular viewers of the Trading Videos also have been wanting some upper-level education to get their trading to the next level.
Some higher learning.
So, a few months ago, I set out to create an Advanced Trading Course for those who are already traders, but who still aren't getting the results they desire.  Like the Basic course, the Advanced course is a video-on-demand training course which can be utilized as an ongoing resource.  The difference is the content of the course, as it's not for the beginner.
I wrote out the course plans, the lessons (merely 150 pages of single-spaced typing), hit the studio and recorded them, and the course is now ready to go live this week.
Which brings me to the second bit of good news…
Good News #2
I now have a LOT more free time to tend to the things I used to spend time on.  I will again be putting out more free videos, writing more articles here on the blog, and of course providing more features to the membership at TheStockBandit.com.
For the past few months, I devoted my days to my trading and to my family.  Extra time (early mornings, late nights, and weekends) I had went straight to developing curriculum for the Advanced course.  But now that it's completed, that extra time will once again be utilized for the things you came to know me for…
Quality posts.
Trade ideas.
Lessons.
Video reviews.
All the good stuff.
So, I hope you'll accept my apology for largely being absent these past couple of months on the blog, and I hope you'll return often and give me a chance to continue helping you.
I'll have another post here when the Advanced Trading Course is made available to the public, so don't disappear!
Whether you decide to register for the course (it does come with a guarantee), or you simply stick around here in hopes of finding more good stuff from me, you won't be disappointed.  Win/win!
Trade Like A Bandit!
Jeff