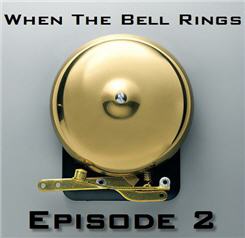 Today, I bring you Episode 2 of When The Bell Rings.
Hopefully you caught Episode 1 last week which lays the groundwork for where this series gets its name. If not, check it out first!
In this episode, we're talking about something which many traders fall into the habit of doing, but fail to recognize it until it's too late. Once that happens, they tend to just accept it even though it leaves them at a huge disadvantage.
I hope you get a lot out of this second installment. Keep coming back for more in the days ahead, and of course if you find these helpful, then let me know!
(Direct video link is here for those interested in embedding it elsewhere to share).
Trade Like a Bandit!
Jeff White
Producer of The Bandit Broadcast
Get our free newsletter to keep up!
Follow @TheStockBandit