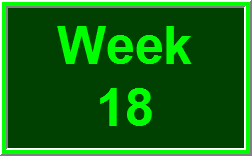 Week 18 is in the books, and overall it was a solid week of trading. Despite not taking a lot of trades, it was a profitable week thanks to caution on the long side and some shorts which fared well in the decline.
I wanted to offer a video recap of the trades just as I have so far each week this year.  This should give you a feel for not only how I managed my trades, but also the kinds of setups which have been working well of late.
For those curious about our trading style in the member area, this should give you a good indication of what a typical week looks like. Check out the free trial to our stock pick service if you're interested in adding our ideas to your own.
Be sure to view in HD (720P) and full-screen mode for best quality in the video.
Trade Like a Bandit!
Jeff White
Producer of The Bandit Broadcast
Get our free newsletter to keep up!
Follow @TheStockBandit